VACUMAT
MOBILE ODOUR FILTER SYSTEM WITH ACTIVATED CARBON FILTER FOR FILTERING ODOURS AND HARMFUL GASEOUS SUBSTANCES.
Compact unit for filtering odours and gaseous hazardous materials.
The VACUMAT carbon filter effectively removes unpleasant odours which arise during the processing of workpieces and materials.
The odours are captured by an extraction arm, hood or pipeline directly at their place of origin before being directed into the inside of he devices. Effective 2-stage filtration, compact construction make VACUMAT a tried-and-tested assistance in increasing productivity in your production site.
Application VACUMAT
To improve room air quality by reducing or removing odours and gases

For absorption of gaseous pollutants

For single- and multi-station extraction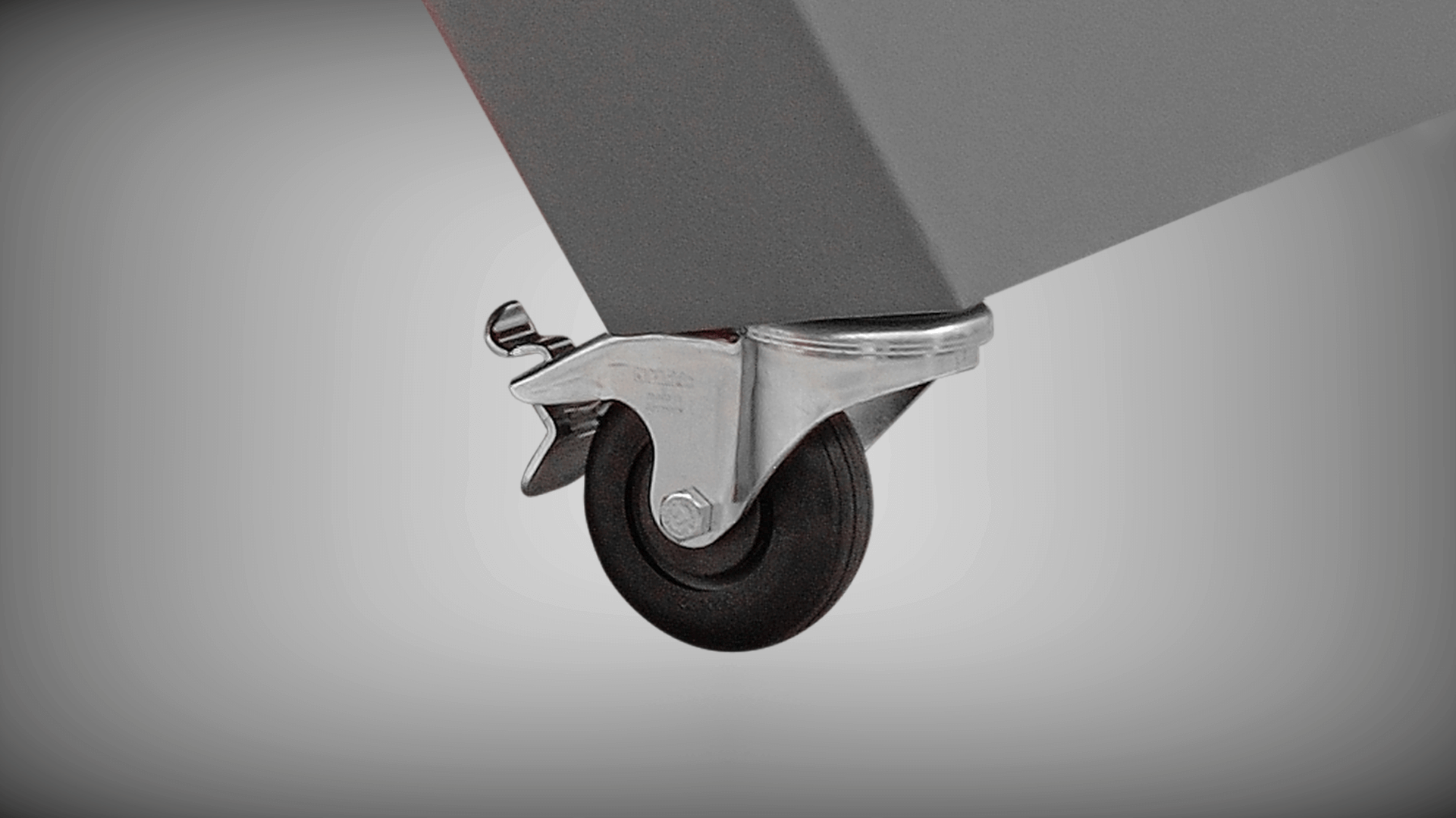 Mobile set-up
Easy and flexible to use makes it ideal for frequently-changing use locations.
Powerful 2-step filter system

Activated carbon fibre offers preventative fire protection device for reducing fire risk

Low operating noise

Low operating costs

Simple filter replacement
Main filter with activated carbon granule for effective odour filtration

Effective prefilter system for separating coarse particles for long main filter service lives

Operating hour meter for monitoring the filter life

For connecting to extraction arm, hood or pipeline

Mobile and space-saving construction

Also available in ATEX version on request
VACUMAT
1000
2200
Max. air volume flow
m³/h
1,010
2,250
Intake diameter
mm
150
200
Max. negative pressure
Pa
1.250
2.550
Drive power
V
400
400
Motor
kW
1.1
2.2
Weight, activated carbon filter
kg
25
25
Dimensions (L/B/H)
mm
1,050 x 800 x 1,330
1,050 x 800 x 1,330
Weight
kg
215
218
Sound emission
dB(A)
62
71
| VACUMAT | 1000 | 2200 |
| --- | --- | --- |
| Standard design | 07100 | 07220 |
WE ARE HAPPY TO PROVIDE A PERSONAL CONSULTATION
We can adapt our exhaust installations to your needs. Tailor-made, modular and individual. Ask us!