WELDEX FE
MODULAR WELDING FUME FILTER SYSTEM
CENTRAL WELDING FUME FILTER UNIT FOR DIRECT EXTRACTION OR AS WORKSHOP VENTILATION SYSTEM.
As a central extraction system, the new WELDEX FE filter module is the ideal solution for successful extraction in rooms with a large air volume flow of 20,000 to 120,000 m³ / h. The modular welding fume filter unit is designed for outdoor installation and proves its high efficiency both in the direct extraction of welding fumes and in use as a workshop ventilation system. Due to the downward airflow, all coarser particles are separated in the pre-separation chamber, without affecting the filters. The vertically mounted filter cartridges hold the remaining fine dust with a separation efficiency of over 99.9 %. Using compressed air, the integrated jet pulse cleaning system cleans the filter cartridges from the clean air side. As a result, it is possible to continue working on the processing machine without any restrictions during the entire cleaning process. The central extraction and filter system WELDEX FE also scores points with its great flexibility: it can be optimally combined with heat recovery systems. The eco+ control system ensures maximum energy efficiency and low operating costs.
Application WELDEX FE
For direct extraction via collection elements at the workplace or as a workshop ventilation system
Modular design for air volumes of 20,000 - 120,000 m³ / h
Suitable for outdoor installation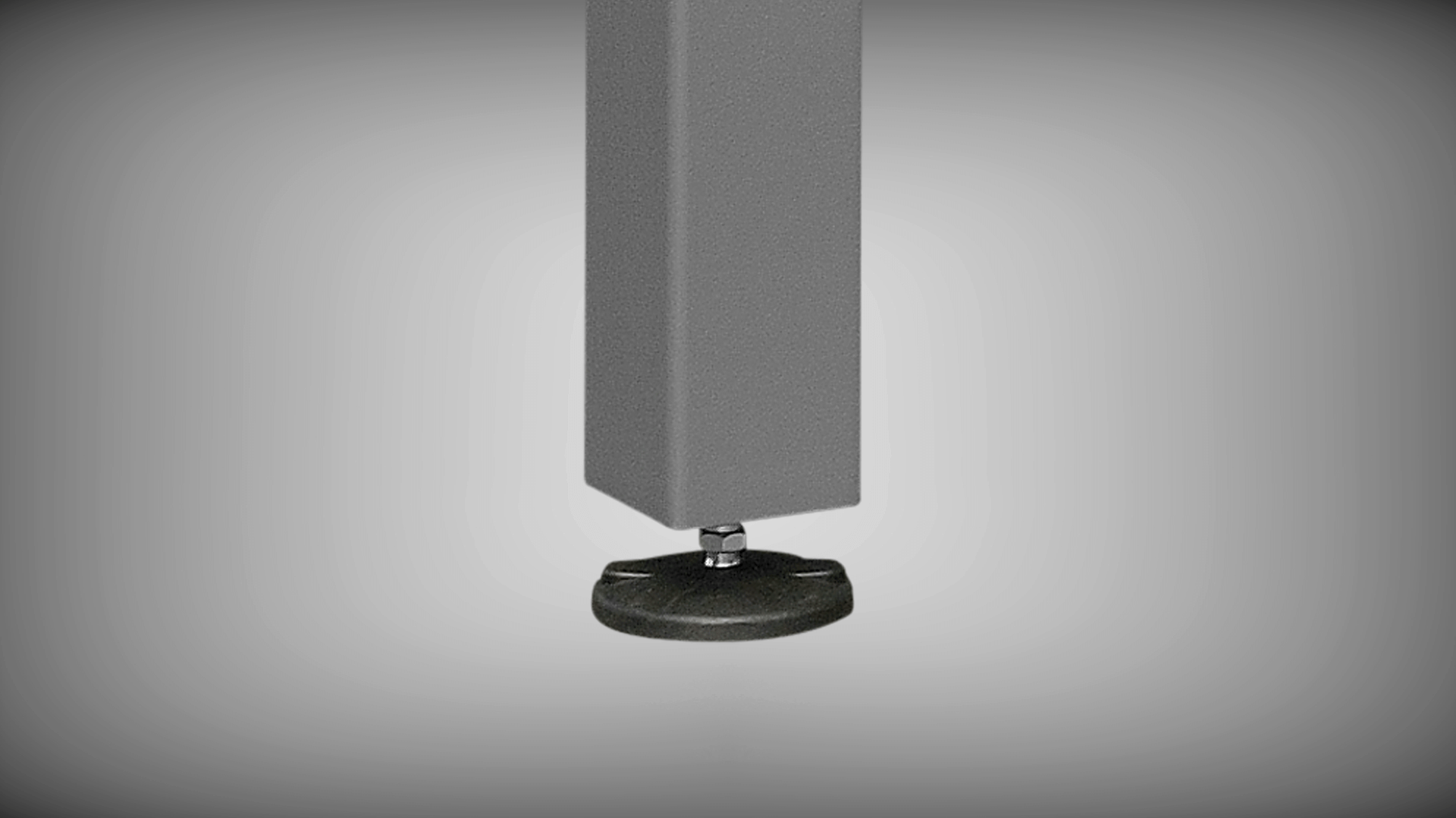 STATIONARY SETUP
Central extraction systems are capable of extraction from several machines at your location in parallel via pipe system.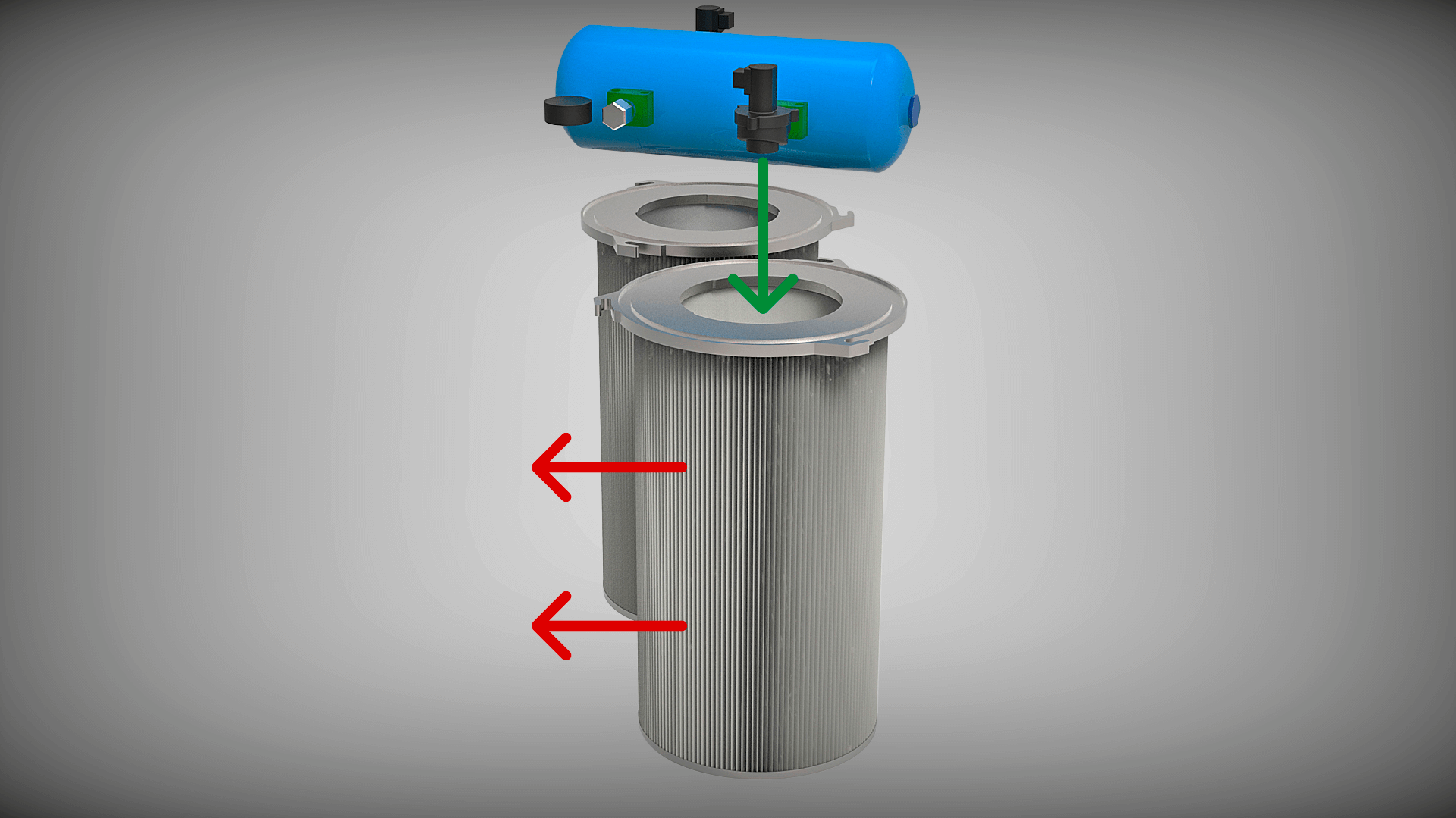 Jet-Pulse FILTER CLEANING
Jet-Pulse filter cleaning cleans the filter cartridges individually automatically during and after suction.
Designed for outdoor installation
Modular, retrofittable design
Customised designs
Process-optimised configuration
Low operating costs due to cleanable filter media
Small footprint due to compact construction
High efficiency filter cleaning during the extraction operation
System size can be adapted to the respective application due to the modular design
Low dust removal of the material to be disposed of by a drawer with cardboard inserts
Can be combined with heat recovery system and heating / cooling unit
Optional integrated impact separator, reduced risk of sparks entering the filter housing
WELDEX FE
225
Max. air volume flow
m³/h
20.000
Max. negative pressure
Pa
3.500
Filter surface
m²
225
Filter elements
unit
9
Dust collection container
l
2x42
Dimensions (L/W/H)
mm
2.130 x 1.510 x 2.970
Weight
kg
800
| WELDEX FE | 225 |
| --- | --- |
| Standard design | 665225 |
WE ARE HAPPY TO PROVIDE A PERSONAL CONSULTATION
We can adapt our exhaust installations to your needs. Tailor-made, modular and individual. Ask us!