DUSTOMAT HYDRO
New wet separator for use during grinding, brushing and polishing
EFFICIENT WET SEPARATORS WITH INNOVATIVE SEPARATION TECHNOLOGY.
The new wet separators of the DUSTOMAT HYDRO series are ideal for work processes with flying sparks, as well as for the extraction of highly flammable substances. Even welding fumes can be effectively separated with the DUSTOMAT HYDRO. Thanks to innovative water separation technology, the extracted materials are safely bound in water, in contrast to a usual dry process, and can be discharged via a drain cock. The extracted air then runs through a multi-stage filter system, which is configured according to the application. The highly effective HEPA H 14 filter (separation efficiency > 99.995 %) is particularly suitable for filtering hazardous dusts, which means that the cleaned air can then be returned to the room.
The compact wet filter units are suitable for single and multi-station extraction, for example for metallic dusts, especially in grinding, brushing and polishing processes as well as welding. The DUSTOMAT HYDRO wet separators are particularly quiet in operation and are available in two performance levels.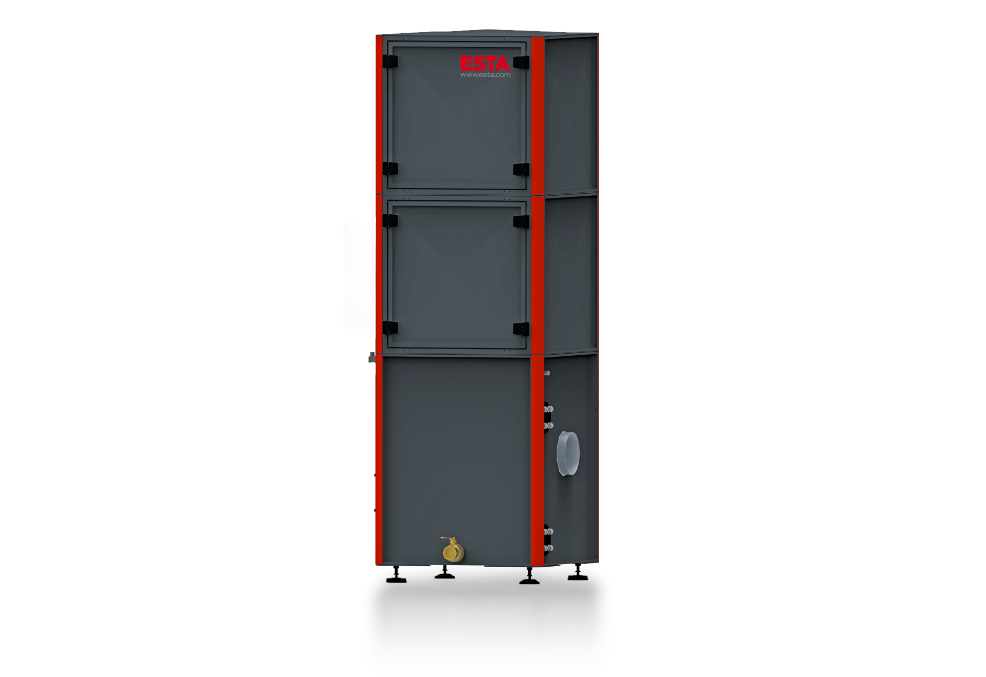 Gallery DUSTOMAT HYDRO-series
Innovative water separation technology
The wet separators of the DUSTOMAT HYDRO series feature an innovative water separation technology: The system is based on a hydrocyclone system and makes sparks as well as inflammable dusts almost completely harmless already in the first filter stage with a separation efficiency of 92 %. Even the smallest particle fractions of ≥ 0.9 µm are safely bound in water vortex chambers. ESTA thus raises the quality of pre-separation to a new level. Users benefit from a significant effect: The filter media of the subsequent dry separation system are protected, resulting in longer service life and low follow-up costs.
In contrast to conventional wet separators, which often have a fixed multi-stage filter system, the DUSTOMAT HYDRO wet separators can be equipped with a dry filter package oriented to individual requirements with separation efficiencies of up to 99.995 %.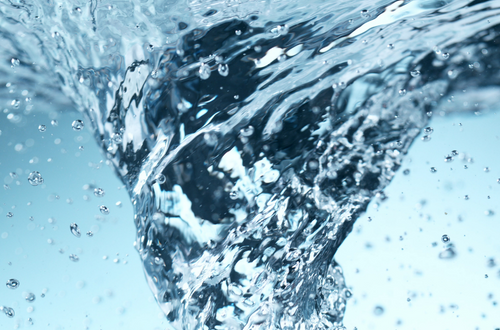 Application DUSTOMAT HYDRO-series
Single and multi-station extraction for industry and trade
Extraction of metallic dusts that produce flying sparks
Suitable for machining high-alloy and unalloyed steels as well as titanium and aluminium (DGUV 109-001)
Suitable for extracting explosive materials (ATEX-compliant)
As a central extraction unit with collecting pipe and several extraction points
Sawing, cutting, separating
Grinding, polishing
Machining, milling
Refilling, empyting, mixing
Welding
And much more
Metal dusts
Stainless steel dusts
Aluminium dusts
Titanium dusts
Metal chips
Welding fumes
And much more
Stationary setup
Fixed extraction systems which can be connected next to processing machines.
Strong extraction power combined with maximum efficiency
Safe solution for flying sparks
High separation efficiency thanks to multi-stage filtration
Compact design
Low-noise system operation
Economical energy and water consumption
Recirculation / exhaust air operation possible
Indoor or outdoor installation
Easy to operate and maintain
Low running costs
Available in two power levels
Innovative water separation technology (separation efficiency > 92 %)
Configurable filter system (up to 4 filter stages possible)
Optional HEPA H 14 filter (separation efficiency ≥ 99.995 %) for carcinogenic substances
Automatic filling monitored by sensors
ATEX-compliant design
Selectable filter media
Variable position of the intake manifold
Special paint finish
DUSTOMAT HYDRO
1700
3000
Max. air volume free
m³/h
1,700
3,000
Max. vacuum pressure
Pa
2,600
3,600
Drive power
kW
3.0
5.5
Connection diameter
mm
180
224
Water connection
Inch
3⁄4
3⁄4
Dimensions (L/B/H)
mm
ca. 850 x 850 x 2,600
ca. 850 x 850 x 2,600
Weight
kg
340
380
Sound emission
dB(A)
68,5*
68,5*
*without silencer package: 73,4 dB(A)
| DUSTOMAT HYDRO | Order No. |
| --- | --- |
| Standard design | X45900 |
CONTACT DUSTOMAT HYDRO-series
WE ARE HAPPY TO PROVIDE A PERSONAL CONSULTATION
We can adapt our exhaust installations to your needs. Tailor-made, modular and individual. Ask us!