Extraction technology
For maximum efficiency
Energy-efficient extraction technology
Reduce energy costs and secure a competitive advantage
eco+ series devices are pioneers in the area of energy-efficient extraction systems. Used in connection with sophisticated sensor technology, the built-in EasyControl device control enables energy-efficient suction operation By measuring the current air volume and adjusting to the relevant operating parameters, an electricity saving of up to 50 % is possible over conventional devices. This reduces significantly the operating costs. Not only does this give you a competitive advantage but you can also profit from exceptional extraction and filtration performance and a high-degree of efficiency.

Intelligent control means more efficiency
Up to now, most extraction devices were run at full drive power. However, not every application permanently needs the full output of the fan. Depending on the application, ESTA eco+ devices can do needs-based control. This allows eco+ extraction systems to offer full performance when in use and save energy when it is not needed.
The controllable air volume flow lengthens filter life times as the dust particles do not attach to the filter material permanently with the maximum speed which serves to protect the fabric.
Application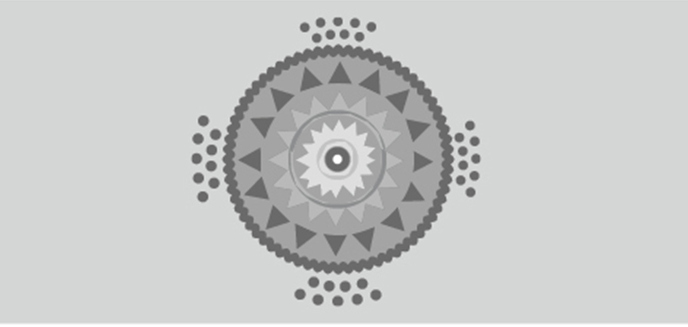 Special patent-pending pre-separator systems developed by ESTA* filter coarse particles and sparks thus minimising the load on the fine filters downstream. The result is a long service life for the fine filters and a high level of plant reliability.
Cleanable long life filters filter the residual fine dusts with a filtration efficiency of over 99.9% - for maximum air purity. The low filter load arising from the pre-separator system results in a long service life of the fine filter and low filter costs.
Filter cleaning uses the jet-pulse procedure which cleans the filters during operation and after switching off the device. This ensures a constant suction output with low consumption of compressed air.
*depending on the device type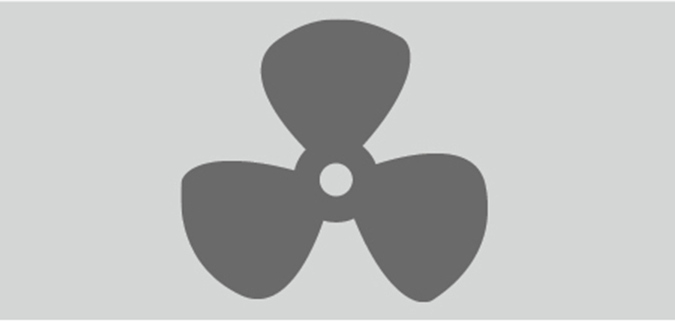 Powerful fans with an above-average level of efficiency for maximum suction output.
Drive motors of efficiency class IE 3 are combined with frequency converters based on the current efficiency requirements. The output of the motors can be adapted to the particular requirement parameters thus always ranges within the optimal working range.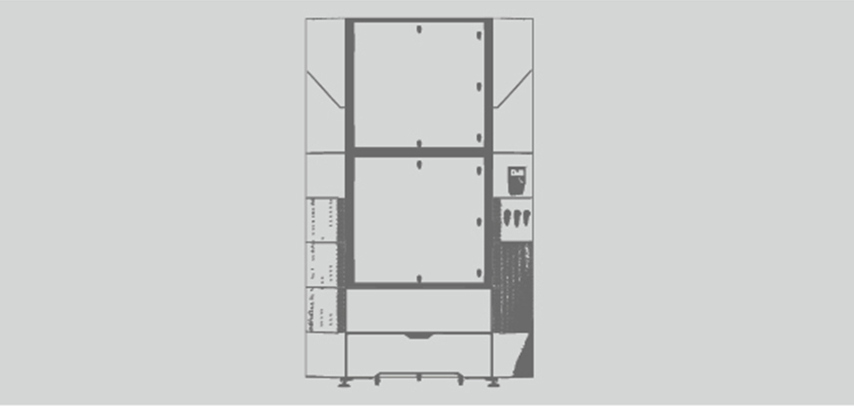 The raw gas guide in the filter chamber guarantees an even attachment of the filter element and a low pressure loss. The low flow speed allows the filters to be cleaned during operation too.
A pure air guide with low pressure losses ensures low performance setbacks and low flow noise. Large-area air outlets allow air to be recirculated into the work room with low draughts.
ESTA EasyControl device control
The newly-developed ESTA EasyControl device control enables efficient operation of all eco+ extraction systems in which the signals on the sensor system are processed optimally.
By measuring the current air volume and adjusting to the relevant operating parameters, an electricity saving of up to 50 % is possible over conventional differential pressure control units.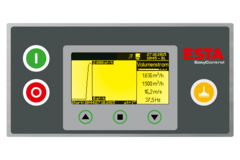 Function overview of ESTA EasyControl device control
energy-efficient equipment operation
Remote maintenance
Timer switch
fully-automatic adjustment of suction output
Residual dust- & filter book monitoring
Fire sensor with extinguisher
Fill level measurement in collection container
ESTA eco+ extraction systems
Heat recovery
Thanks to the high-grade filter material, the cleaned exhaust air from the ESTA extraction systems can usually be fed back directly into the work space. For applications for which no air recirculation or only partial air recirculation is permitted as a result of applicable guidelines, the air balance must be balanced out from outside. Heat recovery systems which are coupled with the extraction system ensure that a vast majority of the heat contained in the exhaust air is sent to the feed air. This significantly saves on energy costs.
We use highly-efficient heat recovery components combined with an intelligent control system so ensure a high degree of energy efficiency.

Associations
Blue Competence
Since 1992, ESTA is a member of VDMA (Association of German Machine- and Plant construction) and for many years supports the Blue Competence Initiative of the association. The various specialist associations of the VDMA and other machine and plant construction firms are active in this community.
Blue Competence partners have set common aims to bring machine and plant construction firms closer together for sustainability reasons and also to bundle the resources and know-how of the VDMA.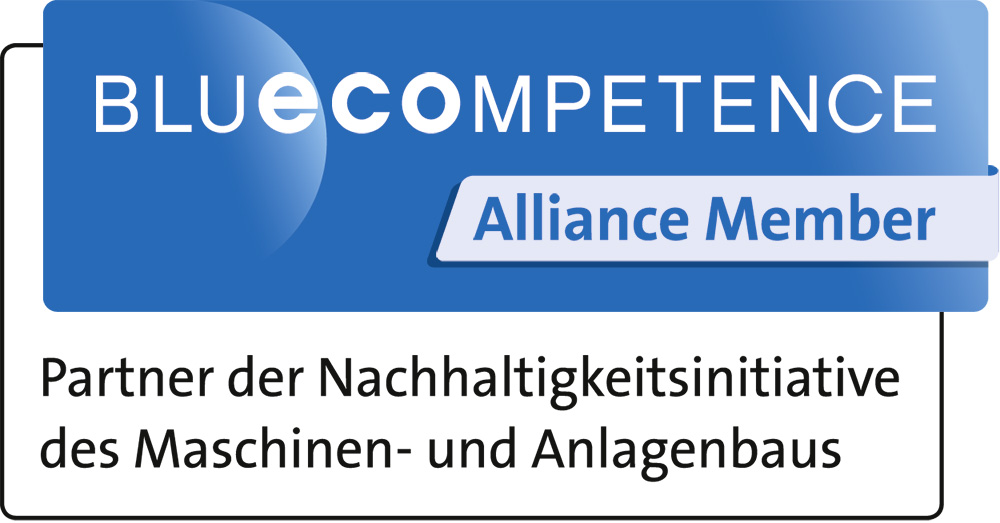 Energy-efficient network
16 firms from the Stuttgart region are jointly involved in promoting greater energy efficiency in the manufacture of their products. A voluntary, non-bureaucratic exchange of experience is the focus of this networking. Each new idea is used to develop new approaches. Experts offer concrete advice how this efficiency can be achieved economically with as little as effort as possible. The common goal is defined clearly: The necessary energy for production should be used as efficiently as possible.
WE ARE HAPPY TO PROVIDE A PERSONAL CONSULTATION
We can adapt our exhaust installations to your needs. Tailor-made, modular and individual. Ask us!