MOBILE OR STATIONARY EXTRACTION SYSTEMS?
We are often asked this question. First it is a matter of exactly what the work process is like on site. How much dust is there and what kind is it? How long does work go on for? How can dust, fumes or chips be collected? Whether a mobile or stationary extraction system is suitable can usually already be answered from these basic questions.
THE DIFFERENCE BETWEEN MOBILE AND STATIONARY DUST EXTRACTORS
The main difference is the possibilities for deployment. Mobile extraction devices can be used flexibly in nearly all areas thanks to their smooth-running rollers. They are created for special requirements. Stationary extraction systems are not variable and can always only be used for one application. Depending on the application, you therefore need another stationary dust extractor.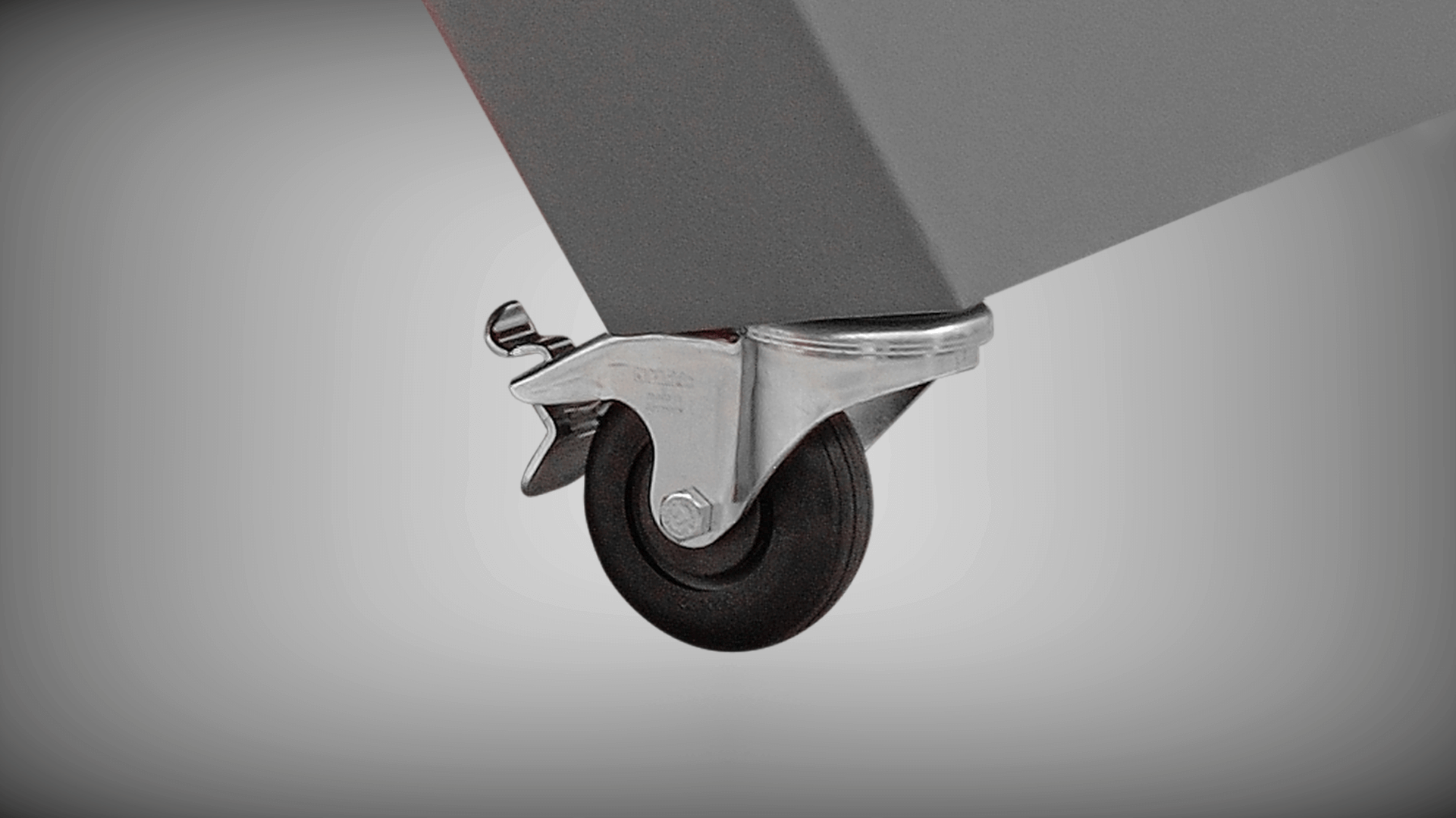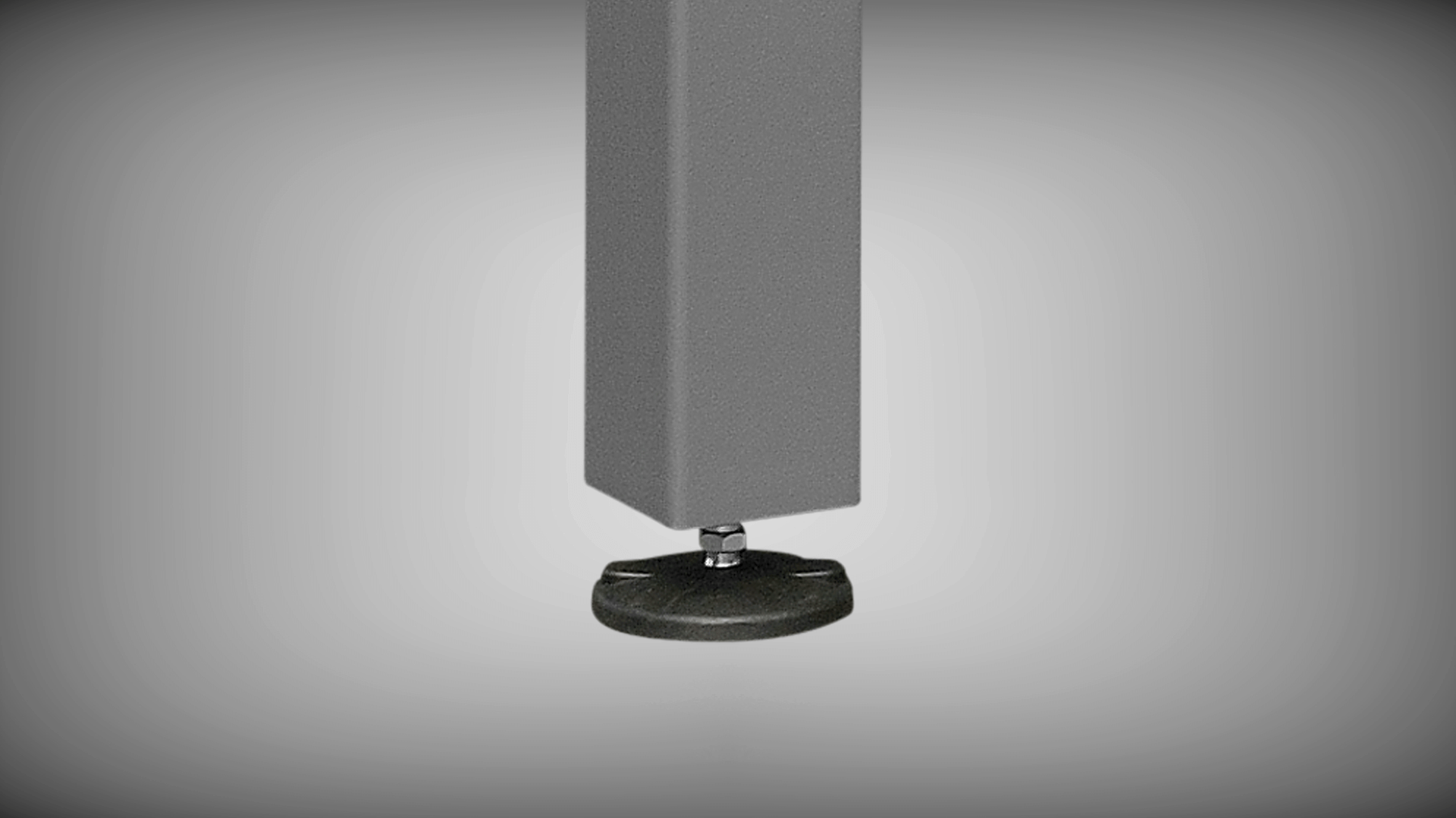 MOBILE EXTRACTION SYSTEMS
WHEN DO I USE A MOBILE (MOVEABLE) DUST EXTRACTOR?
Dust extraction systems have their fixed place next to the processing machine or in production workshops. Various collection elements, such as extraction arms, hoods, extraction walls or extraction tables can be connected to the extraction units.
Mobile dust extractors are more cost-effective in relation to central extraction systems and are recommended for frequently changing extraction points. The smooth-running rollers allow mobile dust extractors to be used flexibly, and they can easily be moved to the respective place of deployment.
But here, too, there are differences that need to be considered. Do you want a certain freedom of movement or does the processing method allow a central solution? The mobile dust extractors of the DUSTOMAT series, for example, can be used in continuous operation. The different filter types (permanent filter) and fully automatic jet pulse cleaning ensure safe and efficient dust extraction of various media. Carcinogenic media (such as stainless steel dusts) may also be collected with IFA- approved extraction units. Mobile dust extractors usually have a greater extraction power, a larger filter surface and a bigger dust collection container. This combination unites mobility and high performance with a small footprint. Even special versions such as ATEX are possible with mobile extraction units, and are now standard at ESTA. Continuous development mean that mobile dust extractors are always state-of-the-art (DUSTOMAT eco+ or 4.0).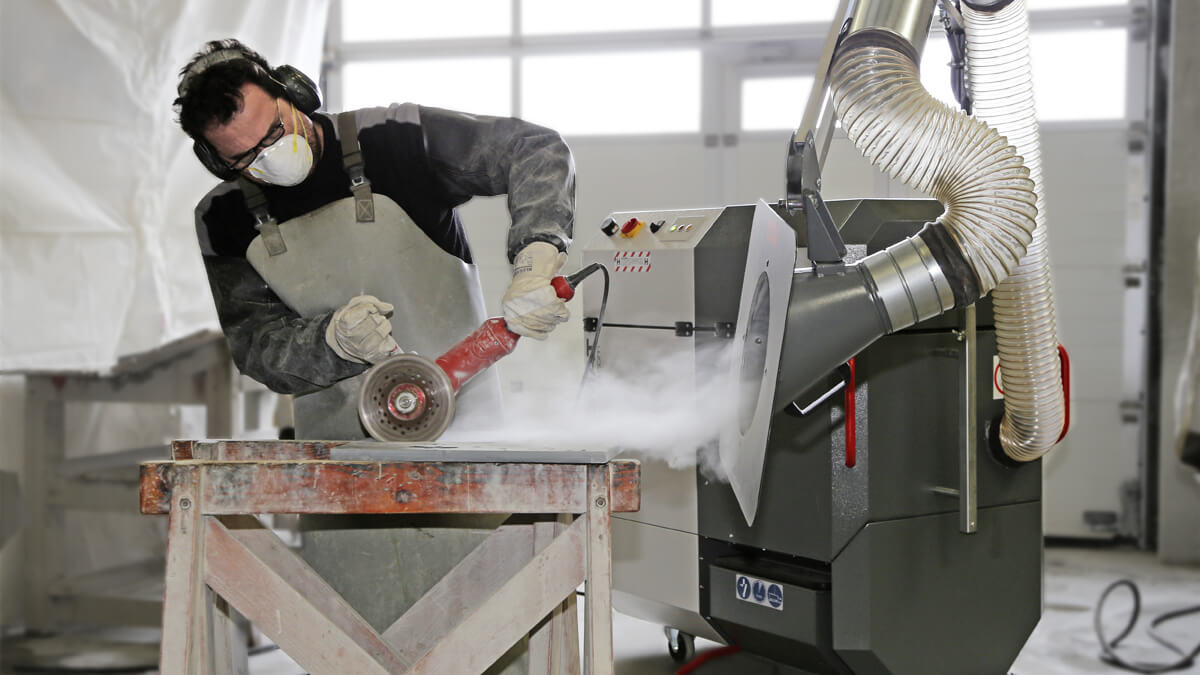 DUSTOMAT 4: The small footprint and the low operating noise of the mobile extraction system allow it to be installed directly in the work area.
Mobile dust extractor DUSTOMAT-16M for the direct extraction of fine stone dust.
MOBILE DUST EXTRACTORS FROM ESTA
STATIONARY EXTRACTION SYSTEMS
WHEN DO I USE A SMALL STATIONARY DUST EXTRACTOR?
Stationary dust extractors are especially suitable where space is limited and with small processing machines (e. g. belt sanders or deburring machines) with a maximum extraction connection of DN 150 mm. Large amounts of air are usually not needed here. Such mostly sporadic work with a stationary extraction device usually causes little dust, and the reasonably priced stationary extraction systems are therefore predestined for this purpose.
No permanent filter cartridges are used, but pocket filters or filter mats. Even for flying sparks, there are appropriate protective measures. However, stationary extraction devices must not be used for stainless steel or aluminium dust.
TK stationary extraction system on a deburring machine
STATIONARY DUST EXTRACTORS FROM ESTA
EXTRACTION SYSTEMS FROM ESTA
The mobile and stationary dust extractors from ESTA are true all-rounders. They ensure clean and dust-free air at every workstation. All kinds of dust, chips, flakes or fibres arising during the machining process are extracted directly at the place they originate.
All dust extractors also have one thing in common - whether they are mobile or stationary extraction systems. They are always characterised by their ease of maintenance and, thanks to their compact design, can be used very variedly and flexibly.
So your focus is on your work - not on dust extraction.
WE ARE HAPPY TO PROVIDE A PERSONAL CONSULTATION
We can adapt our exhaust installations to your needs. Tailor-made, modular and individual. Ask us!