COMPASOG ST
COMPACT CENTRAL SYSTEM FOR EXTRACTION OF METAL DUST AND GRANULATED DUST
Above-average suction force with low energy consumption.
Three high-performance suction turbines each offering 1.8 Kilowatts deliver a max. air volume flow of 980 cc/hour and a maximum negative pressure of 22,000 Pascals. The installed EC motors have a 10% higher efficiency compared to AC motors with a lower energy consumption at the same time.The 2-stage filter system, comprising pre-separator and filter cartridge is cleaned fully-automatically using the jet-pulse method.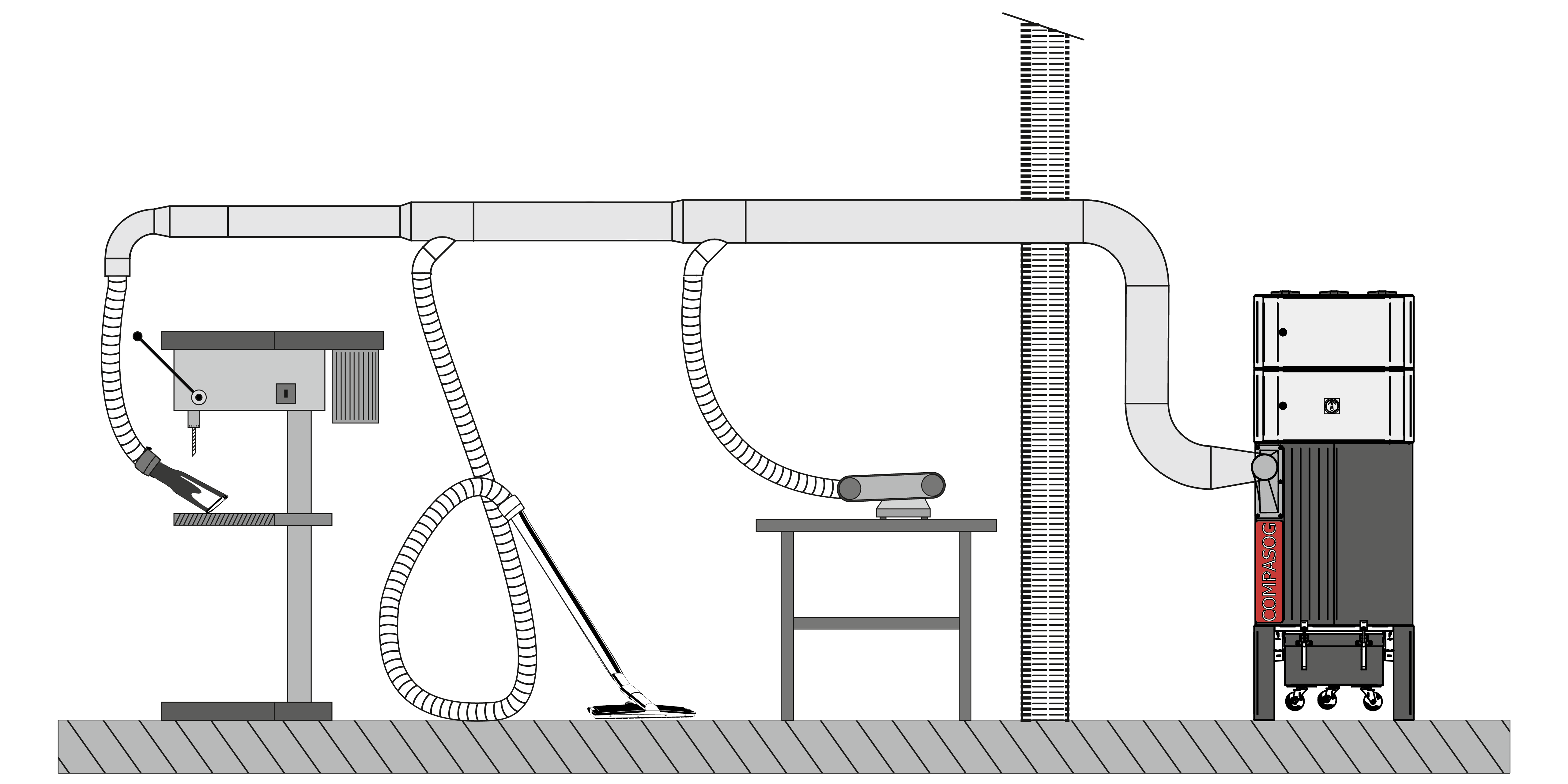 Application COMPASOG ST
Central system for direct extraction of metal dusts and granulated dusts

Connection to a pipe system (Ø 50, Ø 76 and Ø 108 mm) with three suction points Ø 50 mm at same time)

Sawing, cutting, separating

Grinding, polishing

Machining, milling

Cleaning

Drilling

Turning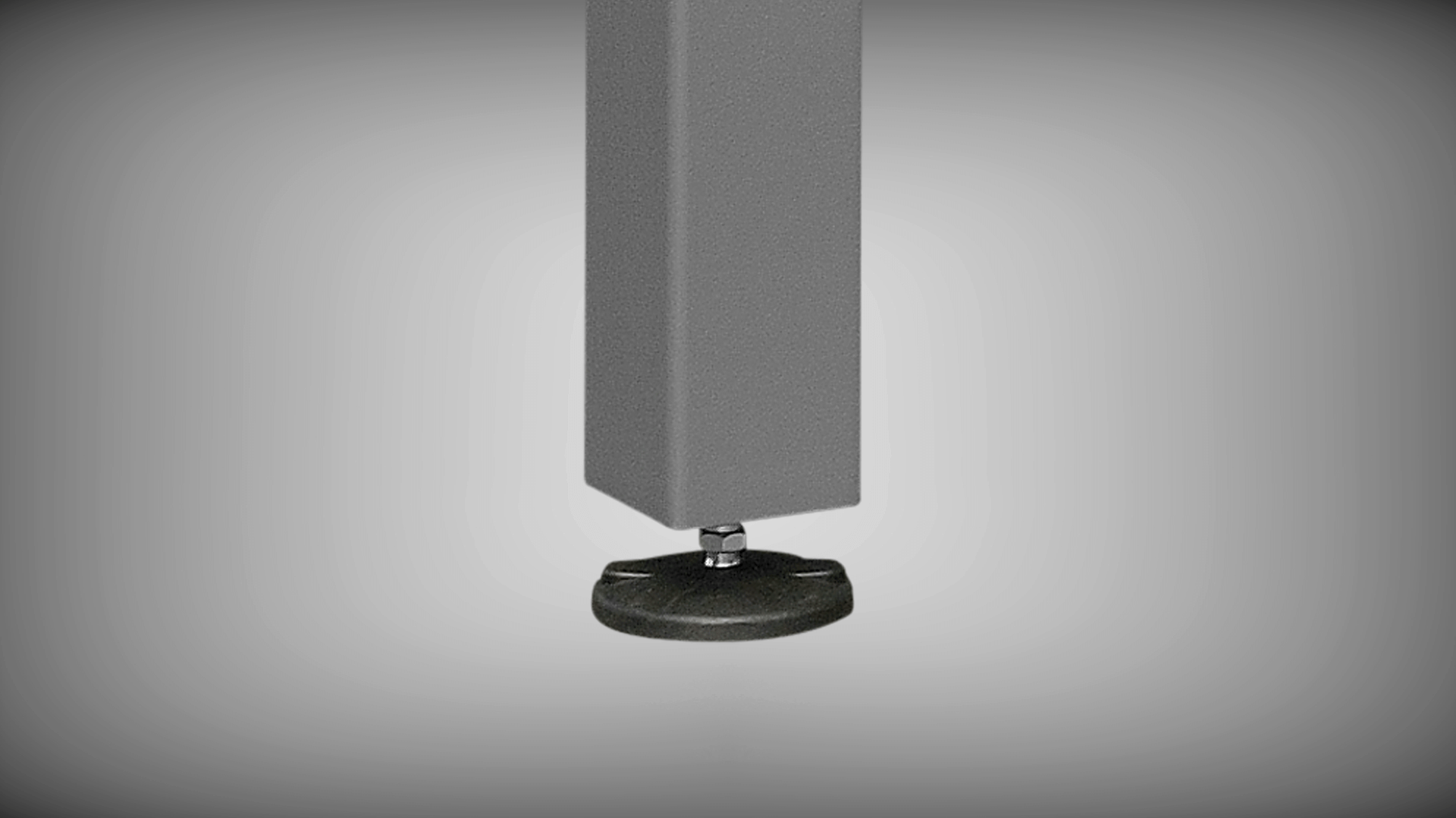 Stationary setup
Fixed extraction systems which can be connected next to processing machines.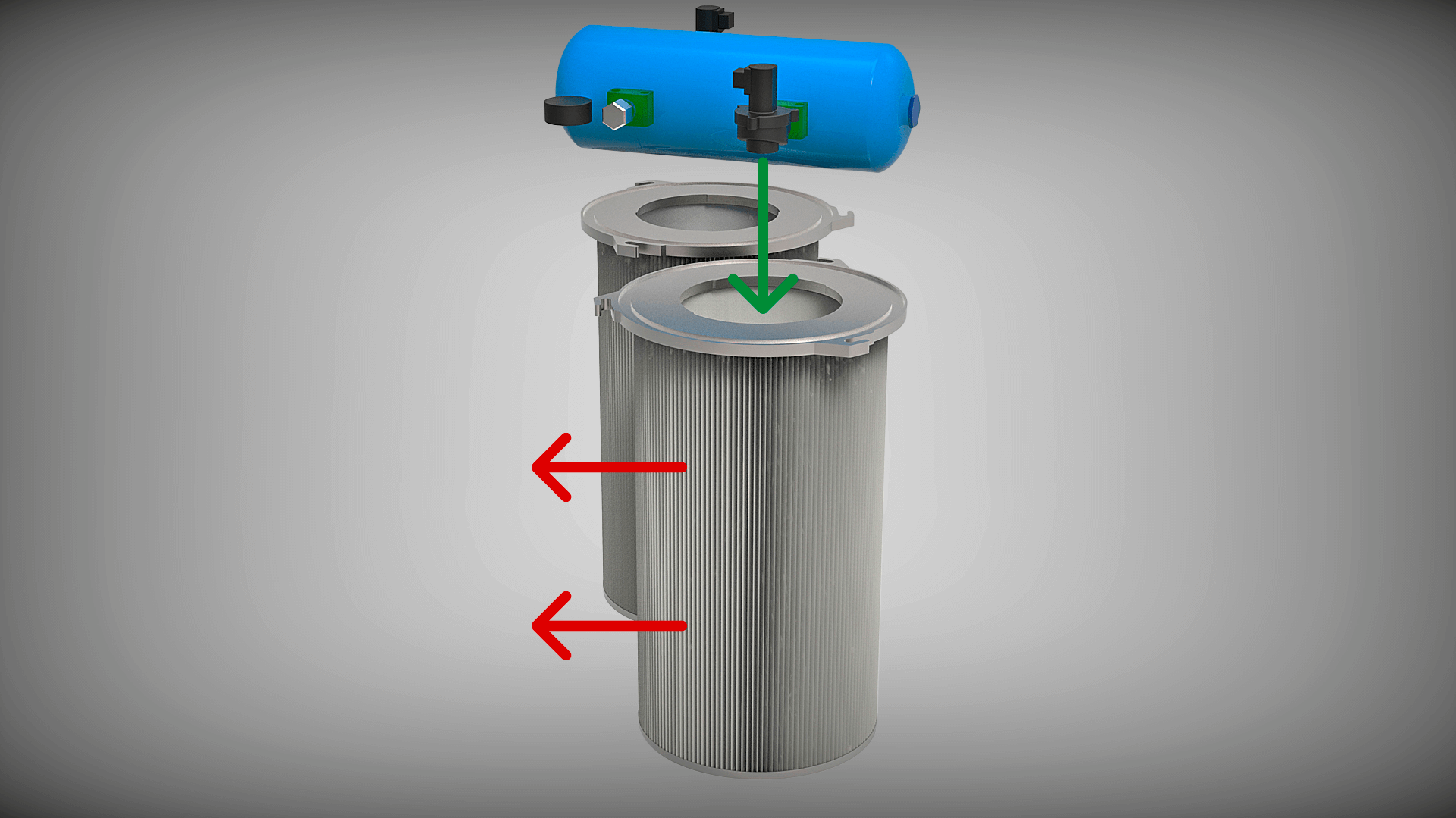 Jet-Pulse filter cleaning
Jet-Pulse filter cleaning cleans the filter cartridges individually automatically during and after suction.
Low operating costs due to cleanable permanent filter

Mobile dust collection drawer for easy dust disposal

Small space requirement due to compact design

Suitable for dry dust types
Integrated cyclonic pre-separator

Jet pulse filter cleaning

Cleanable long life filter cartridge (dust class M)

Brushless suction turbines (continuous-running)
COMPASOG
ST
Max. air volume flow
m³/h
980
Intake diameter
mm
3 x 50
Max. negative pressure
Pa
22.000
Intake voltage
V
400
Drive power
kW
3 x 1,8
Filter surface
m²
1
Filter elements
piece
8.6
Dust collection container
l
40
Dimensions (L/B/H)
mm
840 x 670 x 1.800
Weight
kg
310
Sound emission
dB(A)
72
| COMPASOG | ST |
| --- | --- |
| Standard design | 83400 |
WE ARE HAPPY TO PROVIDE A PERSONAL CONSULTATION
We can adapt our exhaust installations to your needs. Tailor-made, modular and individual. Ask us!