What sets us apart from the others
As a medium-sized family company, we are especially driven to provide an ideal working environment. We want our employees to feel at home and to develop themselves further. Loyalty, creative freedom, single-mindedness and responsibility set ESTA apart from many other companies.
Social benefits
As well as compensation commensurate with the role, we also offer numerous voluntary social benefits. As well as a varied offering of professional training, there is pension and retirement provision, travel expenses, capital-forming benefits, workplace health promotion and employee events.
We are aware that only employees with a balanced work and family life can contribute to the company's success through motivation and performance.

Flexible working models
A healthy balance between work and private life is important to use and is an elementary part of our company culture.
As a family-friendly company, we offer our employees many opportunities to combine family and career – way beyond legal requirements. We offer lots of room for employees with our flexible workplace models in the form of home-office, part time and flexitime.
ESTA Benefit System
After four months of service, each employee is given an ESTA Card. This allows employees to get discounts at numerous firms in the region. Our benefits catalogue provides a list of partner firms and discounts.


Health promotion
We take the health of our employees very seriously. We promote active steps on health care including our regular Health days. E also take part in regional sports events such as the Ulm Einstein marathon and give health tips to our employees.
Our preventative measures include ergonomically-optimised work stations and regular safety briefings, health checks and vaccinations.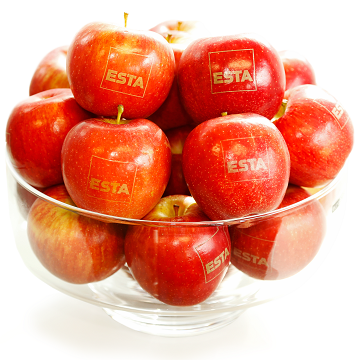 Employee Feedback
Our employees are our capital. We carry out an annual performance feedback meeting with every employee. As well as constructive feedback on his/her performance, we jointly develop a concept to use his or her skills and talents in the best possible way and to provide further development.
ESTA suggestion system
We want our employees to be able to identify with ESTA. For this reason, we create offerings to get involved directly. Through our company suggestion system we allow any employee to play an active part in the goings on at the company by making suggestions and simplifications.

Modern workstations
The sales and assembly centre built in 2007, ESTA has created a modern world for working which offers its employees an optimal interplay between teamwork and solo work.
Light, generously-apportioned offices and production spaces, roomy work stations, "think cells" for creative work and ergonomic seating corners for exchange ideas in a pleasant atmosphere build the optimal environment for efficient working.
Our new sales and assembly centre also features the consistent use of renewable energy sources. It generates more energy that it consumes and belongs to the "Plus-Energie buildings".
ESTA Academy
The ESTA ACADEMY was founded in 2007 as an internal training centre. Training is designed for the professional and personal development of our employees. In the annual performance feedback discussions between employees and management, we jointly determine what training is needed in lien with future requirements.
Our modern equipped exhibition and training centre at our company HQ in Senden offers optimum conditions. This enables us to provide continuous training for our employees and secure their further development and innovation capabilities over the long term. We also provide our national and international cooperation partners and dealers a wide range of product- and sales-oriented training courses. To be able to operate in the market under the motto "Successful together!", we have created target-oriented further development opportunities in the extraction and filter technology areas.

"A man spends the majority of his life at work. One should feel good at work, being able to communicate well and also be able to enjoy day-to-day work as well as the hard work. We offer our employees plenty of room for personal development and excellent opportunities for professional development with our own ESTA ACADEMY."
Engagement
Corporate Social Responsibility (CSR) isn't just a buzzword - is also needs to be put into practice. As a family company, we have a huge responsibility and can and must set an example. The focus of the ESTA CSR strategy form the divisions of environment, education, social engagement and the satisfaction of our employees. At the beginning of 2017 we were awarded with the CSR prize for refugee integration from the Federal Government.

Awards
In recent years, ESTA has received awards in a number of different areas: for innovative products, for the company premises with its regenerative energy concept; for commitment to training and health and safety in the workplace.
ESTA is DIN EN ISO 9001:2015 certified and since 1997 has had a TÜV-approved quality management system. Our extraction devices and installations are manufactured to strict quality requirements at our headquarters in Senden. This gives our customers trust in consistent high levels of quality made in Germany.


LOOKING FOR A PERSONAL CONSULTATION?
We would like to discuss your individual use case in a personal discussion.