This is ESTA
ESTA Apparatebau GmbH & Co. KG is one of the leading firms in the extraction technology area. Headquartered in Senden and Ulm, ESTA has been offering a broad range of innovative products and tailor-made solutions for industrial and commercial applications for over 50 years - for various industries and application areas.
The range of products includes industrial extractors, welding fume filters, hall ventilation systems, oil mist separators, odour filters, extraction tables, extraction blowers, extraction arms, and central extraction units as well as mobile and stationary dust extractors. The product range is rounded off by an extensive range of accessories for extraction technology. Purified air in the work place is not only a requirement of the German employers' liability insurance assurance in terms of protecting the health of employees, there is also evidence of it improving productivity.
ESTA sells its extensive range of equipment with its own branches and sales partners worldwide. For over 20 years, the firm has implemented a quality management system and is certified to ISO 9001 : 2015. ESTA also offers a comprehensive range of services making the company a reliable partner for pure air in the workplace worldwide.
MANUFACTURED QUALITY IN-HOUSE
The application-specific design solutions, construction and production of dust collection systems including the appropriate filter technology form our core competency. Since its foundation in 1972 we manufacture in Germany and continue to do so going forward. This way we can continuously optimize our high-quality production. Our highest priority, is the excellent performance of our products for fair market-oriented prices.
Our quality management system, qualified already since 1990, guarantees the safety, quality and environmental aspects within our value chain. In addition, we embedded the Lean-Production-Ideas deeply in our company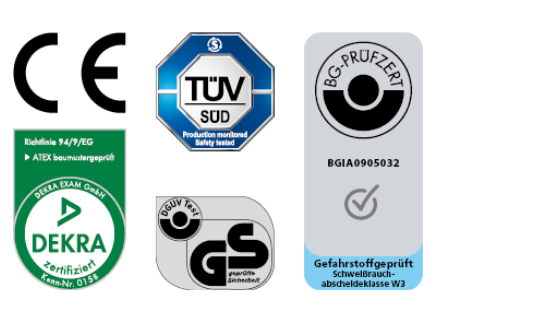 Further Quality-Guarantees:
Our own assembly teams
On-site commissioning incl. air-technical measurements
External inspection through IFA and TÜV (GS)
CE-certification
The use of Lean, Kaizen and KVP (= continuous improvement processes)
High level of standardization degree, i.e. with sales configurators
In-house control cabinet construction
Our Quality-Guarantees:
Quality Management System DIN EN ISO 9001:2015
Vendor audits
Incoming and outgoing goods quality control
Quality gates
Assembly production
100 % final inspection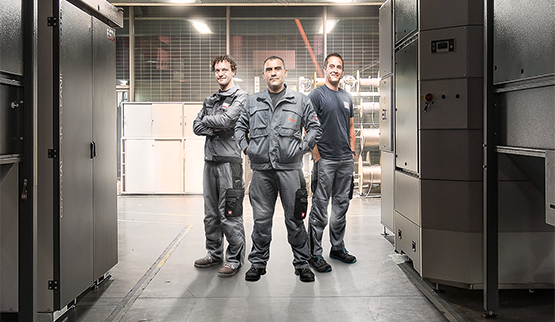 Innovation und Know-how
Our Research & Development (R&D) department deals with the digital technologies of tomorrow and the interlinking of various networking systems. In addition to the development of new products, we are constantly working on the optimization of existing equipment, to further making them more efficient and fit for the digital world. Thereby benefiting from our more than 50 years of experience and competency in the dust collection and filtration technology as well as great customer proximity. In addition ESTA is working closely together with numerous associations, initiatives and networks, like the KIT or Fraunhofer (largest european solar energy research institute) – because together we can make a difference.
In our technical center we conduct a multitude of experiments to validate ideas in practical application. In the recent 5 years we had a 15-fold growth of patent registrations as well as an increase of innovations by 80%. The usage of modern 3D-printing technology contributed to this immensely.