Welding fume extraction
For capture and filtration of smoke filled air
THE IDEAL SOLUTION FOR CAPTURING WELDING FUMES
Harmful fumes are produced during welding - these fumes are captured and filtered effectively by a welding fume filter. Fumes are captured directly by an extraction arm or
hood. The filtered air is fed back into the work room or redirected to the outside via a pipeline.
For extraction of welding fumes, ESTA offers mobile, portable and stationary extraction solutions – depending on the application. For welding fume extraction, ESTA welding fume filters are optionally available with IFA certificates W2 and W3.
TESTED QUALITY
ALWAYS UP-TO-DATE
Special guidelines apply especially when welding stainless steel: Depending on the level of chrome/nickel content in the stainless steel, welding fume filters may or may not be needed with IFA inspection certificate W3. This only applies when driving with recirculated air. Welding fume filters with various filter media and filter cleaning systems are available for special applications. This makes them usable in many areas.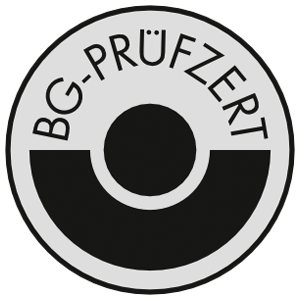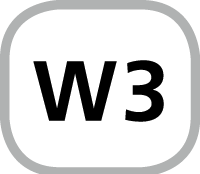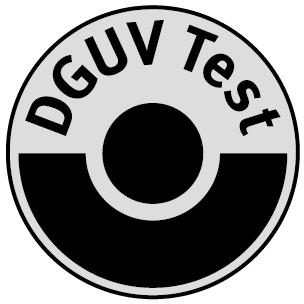 PRODUCT OVERVIEW
The mobile welding fume filter DUSTOMAT 4 is especially recommended for frequently changing extraction points. Due to its compact design, it is very smooth and flexible.
ESTA offers the stationary welding fume filter series MOBEX F for optimum smoke capture from up to four extraction sites or small welding cabs. The "entry level models" in the stationary area are suitable for air volumes of up to 4,500 m³/h.
For the mobile welding fume extraction at one or more work stations, the SRF K series is suitable. Thanks to its compact design, the mobile welding fume filter can easily be moved to the particular place of use. For fume capture, ESTA extraction arms with a specially-developed extraction are put to use.
The TableBox Air is a mobile downdraft table for capturing and filtering welding fumes. Thanks to its compact and mobile design, the extraction table can be used flexibly in production. The TableBox Air has an integrated EC-motor and is particularly efficient and quiet in operation.
The systems of the DUSTMAC F series are modular in structure and can therefore be combined as welding fume filter systems for any volume of air that is needed.
The SRF T devices are compact, portable welding fume filters which are able to extract the welding fumes directly at the place of origin (for example, at welding torches).
The stationary welding fume filter systems WELDEX FE are used from air volumes of 5,000 m³/h and above and are suitable for multiple extraction sites, as well as for connecting to capture hoods or large welding cabs.
As a supplement to direct extraction, the free-standing Plug & Play hall ventilation system FILTOWER-F is ideal for capturing welding fumes etc in production halls without the use of pipelines.
The mobile welding fume filter AirBox from the AIRBOX family is particularly efficient in operation thanks to its integrated EC fan. Due to its compact device design, the welding fume filter is particularly suitable for use in smaller work areas.
Welding fume extraction in uninterrupted operation and occasional use
Compact design means smaller space requirement
Low operating costs through the use of cleanable permanent filter cartridges
Easy to remove and dispose of gathered material
WE ARE HAPPY TO PROVIDE A PERSONAL CONSULTATION
We can adapt our exhaust installations to your needs. Tailor-made, modular and individual. Ask us!
Welding fume filtration
Find the ideal solution for your workspace
The fumes that are produced while welding are harmful to both the environment and your employees. Therefor it is important to install a welding fume extraction in your workspace. Fitting a new extraction unit into your existing workspace can be challenging. This is why we have developed numerous different filtration systems. Consider which model is most suitable to your workplace:
Do you require a mobile welding fume filter?
Should your fume eliminator be portable?
Or would a stationary ventilation device with movable arms serve you best?

Each of our machines filter particulates—including fumes, exhaust, and smoke—produced during welding in order to re-emit clean air into the work area.
ESTA welding fume filters are available with IFA certificates W2 and W3. Explore our wide range of ventilation tools and media to buy the system that best suits your workspace and budget.
Tested Quality
Filtration efficiency. Choose the best.
ESTA extractors and fume filters are available at a variety of certification levels. For instance, not everyone needs IFA inspection certificate W3, which is required when driving with re-circulated air. Browse our range of weld fume extractors to find the most suitable certificate level, filter media, and flexibility for your work space.
Product Overview: Welding Fume Filters
ESTA ventilation systems are built to suit the requirements of numerous different welding workspaces. Our stationary and mobile extraction units provide a range of intake volumes and suction powers and are available in module extractor format or with multiple intake arms. Compare our diverse products to find the filtration unit that best fits your workspace:
Mobility welding fume filter
ESTA offers many mobile welding fume filter solutions. Devices such as the DUSTOMAT 4 and SRF T are portable fume eliminators and can be relocated for optimum efficiency. Browse our product specifications.
Stability welding fume filter
For stable, but growing or changing welding workshops, choose from our stationary extraction machines such as the MOBEX F or DUSTMAC F series, which extract fumes, mist, and exhaust from the air via multiple entry sites, arms, or modular components. If you require high-volume extractor systems, compare models available in the WELDEX FE and the FILTOWER-F range.
ESTA Filtration Systems: The Benefits
Achieve lower operating costs through
High exhaust filtration efficiency during both uninterrupted and occasional use
Easily accessible permanent filter cartridges
Flexibility and accessibility
Compact designs allow for space and power efficiency
Each collector is easy to remove and clean