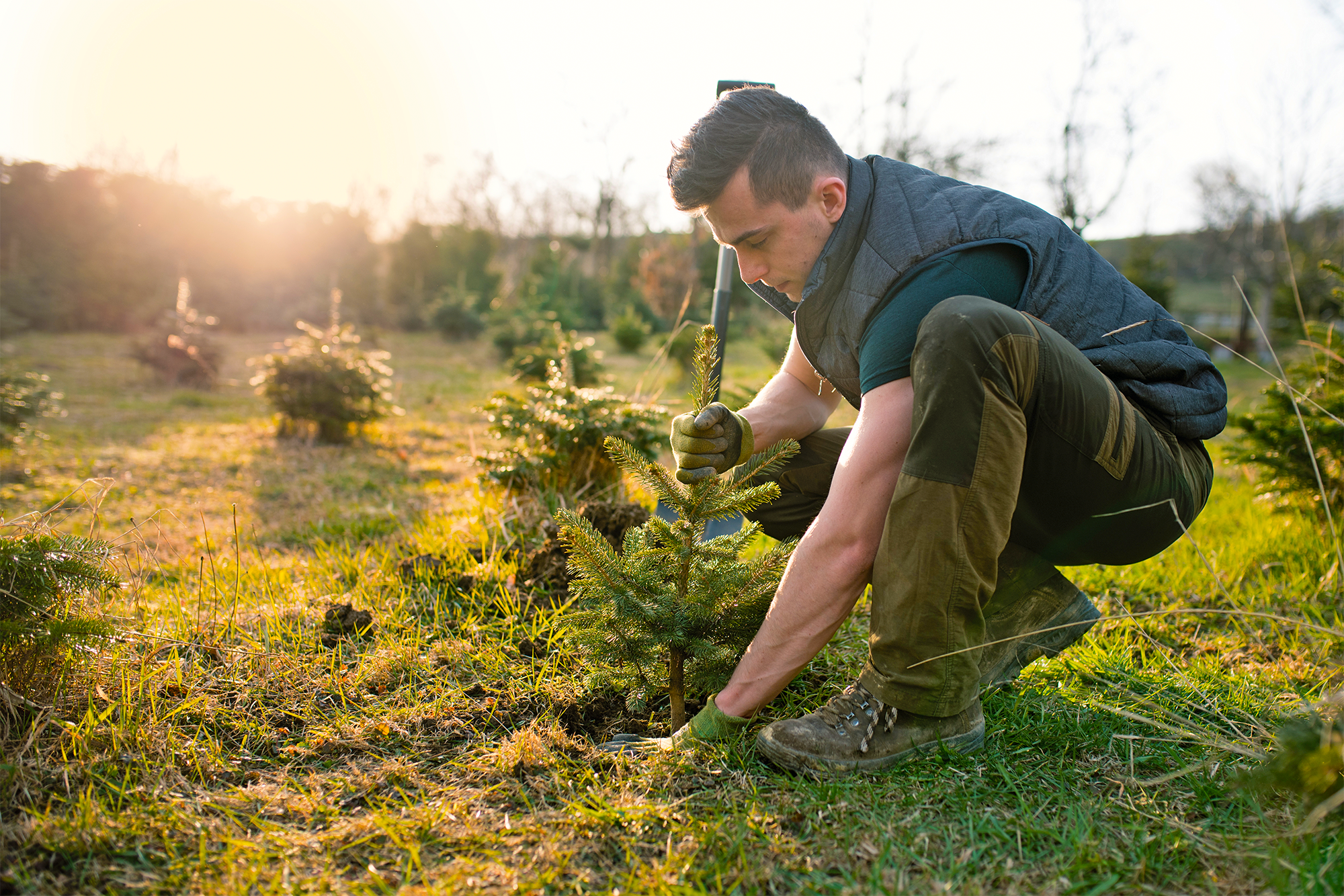 ESTA plants company-forest
Planting trees is a lasting contribution to climate protection. This is also the conviction of ESTA. The ESTA forest is located only 20 kilometers away from the head office in Senden, in the vicinity of Erbach, a small town in the Alb-Donau-county in Baden-Württemberg. The reforestation project, in which ESTA trainees are also involved, is accompanied by large forest owner Constantin van Ulm-Erbach as forest-sponsor.
Awareness of the environment and nature
We continuously invest in the development of resource-saving products and services. For many years, we have been a member of the VDMA Blue Competence Initiative.
ESTA eco+ is our newest flagship in energy efficiency. Thanks to modern control and sensor technology. Our eco+ extraction systems save up to 50 % electricity versus installations with a conventional control unit. In addition, many of our extraction systems are equipped with highly efficient EC fans as standard. The controllable system operation saves energy costs and thus conserves resources. "Clean it instead of throwing it away" is another motto of our product politics: The integrated filter media are mostly cleanable and long lives thanks to the high processing quality. We are also in the position to fit many of our extraction systems with an integrated heat recovery system in order to increase resource efficiency at our customers. As a member of the Blue Competence-Initiative of the VDMA we also underline our commitment for energy-efficiency issues.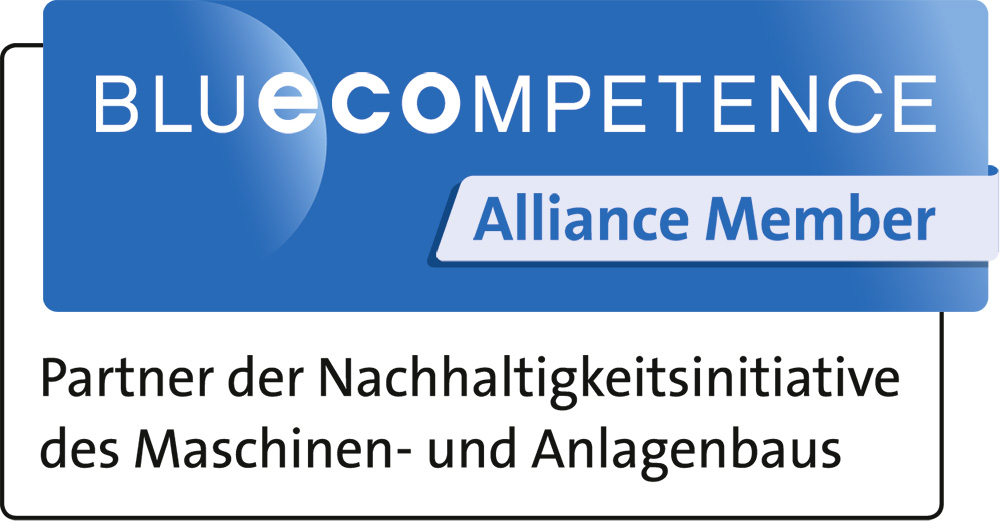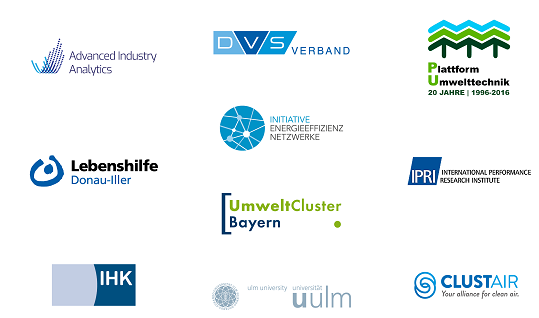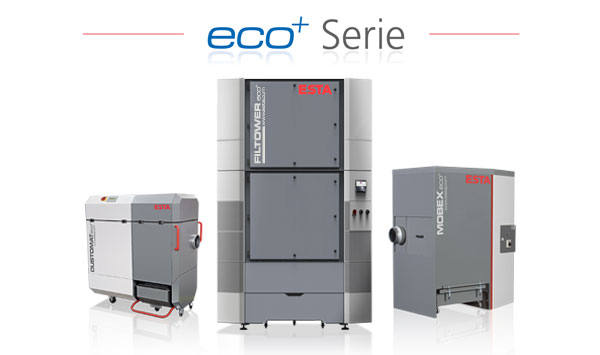 We also accept responsibility for the environment: The ESTA sales and assembly centre uses the latest technologies such as power plants run on rape-seed oil, concrete core activation via thermal pumps and photovoltaic installations. The company building generates more energy than it consumes. In 2007 we were awarded the "German solar award". Our employees take a conscious approach to natural resources and materials. The reduction and prevention of waste is defined in the ESTA Guidelines.
The federal government honours ESTA for integrating refugees
ESTA won the Federal government's CSR prize. The jury of experts presented the firm with an award in the special category "Integrating refugees in small and medium-sized enterprises".
The region is important to us
As a company, ESTA has strong ties to the region and stands by its social responsibility here.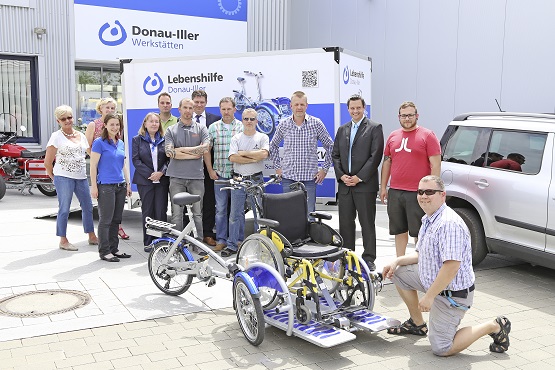 People with disabilities are offered a range of jobs and professional training in the workshops of neighbouring Lebenshilfe Donau-Iller. The aim is to allow employees to play an active part in a community and take part in working life.
ESTA has been working successfully with Senden Donau-Iller workshops for many years. We regularly buy turning and milling parts and assign a range of packaging work. The work in the workshops supports and maintains the practical independent of people with disabilities and helps them to develop an independent personality.
In many cases, their transition to the general world of work can also be facilitated. ESTA also supports the workshops regularly with project-related donations.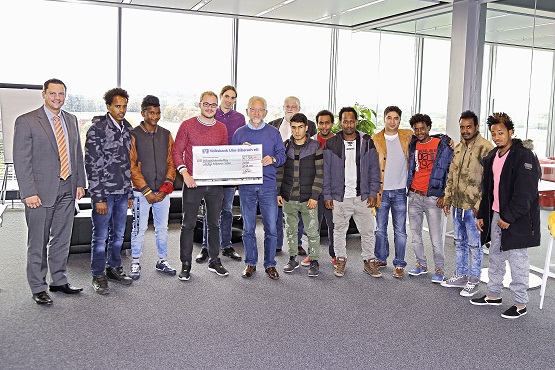 Our trainers are also socially-committed and organise a sports event for apprentices from the region each year. Whether beach volleyball, basketball or dodgeball, many traineeships in the region accept this sporting challenge and support the voluntary event.
Revenues from participant fees and the food and drink on offer directly benefit institutions of the region such as Aufschnaufhaus Ulm or the Interkulturellen Kinderhaus Ulm.
Engagement for education and the next generation
Education is a vital prerequisite for innovation and delivers important impulses for social and economic progress.
Supporting the next generation was already seen as important for company founder Günter Kulitz in the early 70s. Today, as a practical training partner for studies and research projects, we maintain close contacts with universities, schools and universities of applied sciences.
For example, we worked with mechanical engineering students from the Ulm University of Applied Sciences Ulm on innovative solutions for some of our development projects and develop marketing campaigns with students from the Neu-Ulm University of Applied Sciences. In addition, we are also active as a training provider for the municipal school of economics in Senden and regularly take part at the nationwide Girls' Day which is intended to attract women to scientific professions.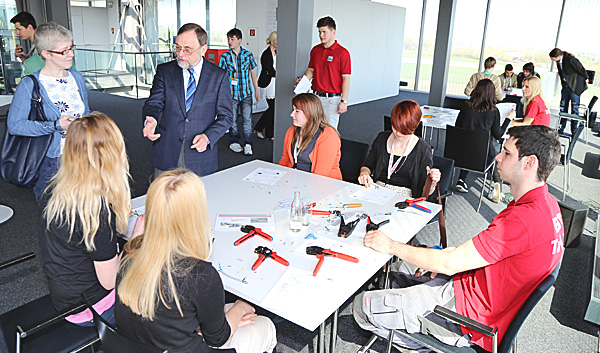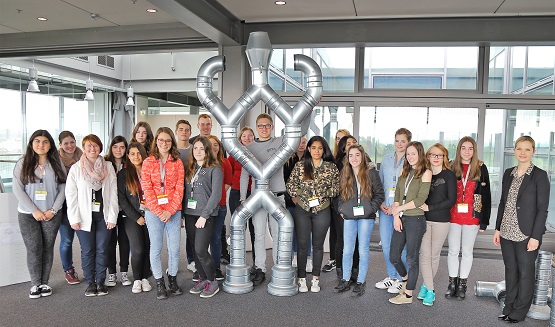 In 2012, ESTA was awarded the Federal award as "Trainee King" in the category "Industry, Trade, Services" by the Curatorship for the Young German Economy. We counted as one of the best offerers of apprenticeships in the region with a rate of 20 % and a hiring rate of over 80 %.
Our foundation is built on satisfied employees
We hold great store in a family-like company culture in which it is possible to work together in harmony across all hierarchies and departments and to develop oneself further.

Satisfied employees are the essence of our company's future. We encourage them to use their personal development opportunities through training programs in our own training facilities at the ESTA Academy. Especially in these times of digital change, it is important for us to get our employees ready for the requirements of the future. Flexible work times as well as the chance to bring together family and job are a matter of course for us. Appreciative communication as an integral part of our guiding principles and ESTA Guidelines form the basis for a harmonious collaboration. ESTA employees have many opportunities to bring variety to their working life.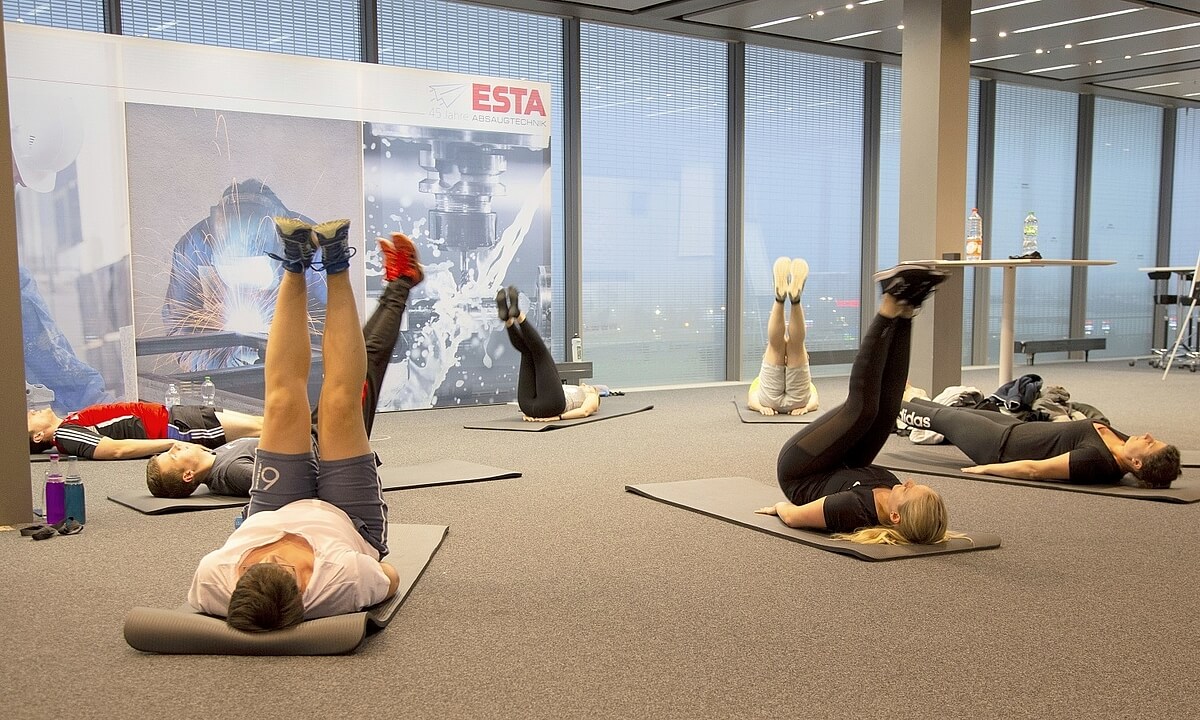 The ESTA Benefit program with price discounts in local retail creates a special incentives for our employees. Moreover, operational health management enjoys a very high importance with us. Our health days are very popular offering check-ups, screenings and inoculations. We also regularly take place in regional sport events such as the Ulm Einstein-Marathon. The sales and assembly centre in Senden also offers all employees a modern healthy working environment for feeling good in, ergonomic, light-flood and friendly work places which contribute to a comfortable work atmosphere.