Tailor-made solutions for your application
With increasing technical complexity and reductions in investment budgets, manufacturers need innovative extraction solutions. This enables ESTA to distinguish themselves from the competition. We have been designing individual indoor ventilation systems for 25 years. They provide clean air in production halls whilst being energy-efficient at the same time.
The ideal supplement for local extraction
Direct capture of emissions at the source is still the most effective method to almost fully capture hazardous materials. In practice, local extractions cannot be used adequately in some work environments or can only be done so with difficulty, for example, with alternating welding positions, above-dimensional workpieces or work stations far away from each other.

WE ARE HAPPY TO LEND OUR SUPPORT IN THE PLANNING AND INSTALLATION OF SUITABLE EXTRACTION SYSTEMS FOR YOUR PRODUCTION HALL.
Your benefits
Energy-efficient solutions (for example, control concept, heat recovery)
Low operating costs through cleanable filter elements
Modular construction allows for installation to be extended later
Low operating noise due to sound isolation
Short delivery and assembly times
After Sales Service
We won't leave you high and dry - Our work
All from a single source- from consultancy and planning to manufacturing and assembly to commissioning and plant maintenance: we are at your side. From multiple years of experience and a gamut of successful projects, our team is able to create and offer you the optimum solution.
References
Do you want to know more about these references or did your own industry not feature? Then get in touch! We are sure we can find a successful project for your area of activity.
Plant concept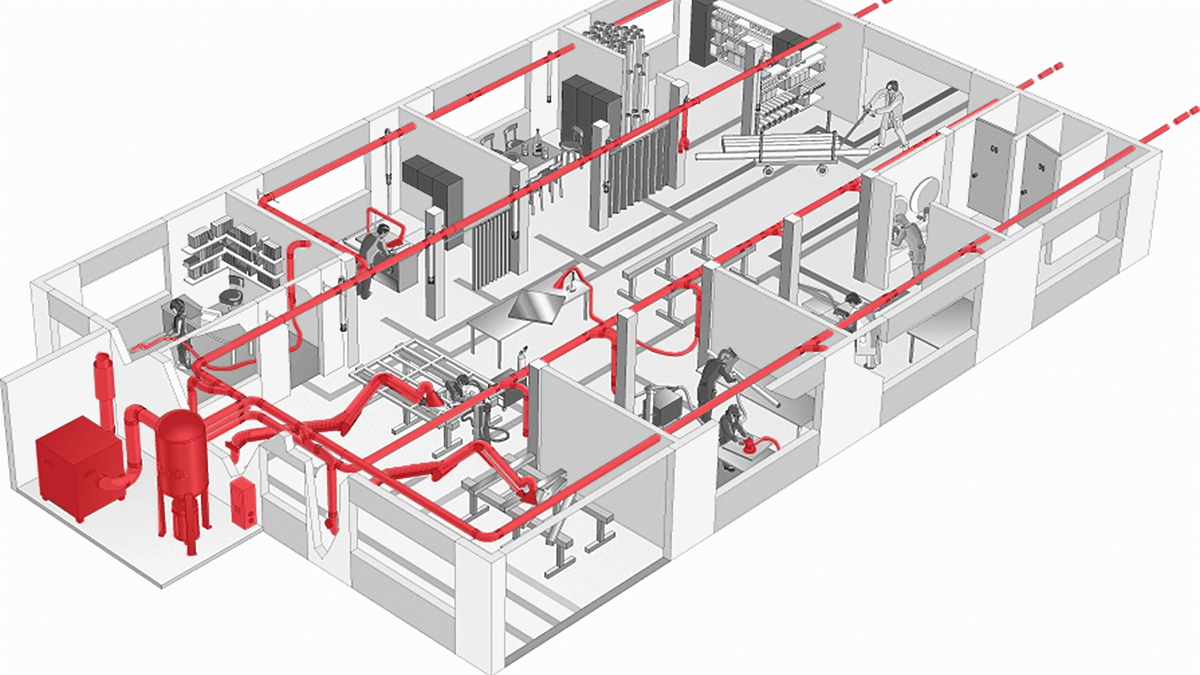 Individual extraction systems for individual use cases
An extraction system cannot be effective unless it has been optimally configured to requirements. From its HQs in Senden, our engineers use the very latest software to produce detailed 3D drawings, such as e.g. hall plans with integrated extraction systems or flow simulations. Technical process-related solutions are devised in our own technical department for special applications.
We also take on responsibility for interface management and the smooth integration of extraction system to processing/production process.
Hall ventilation systems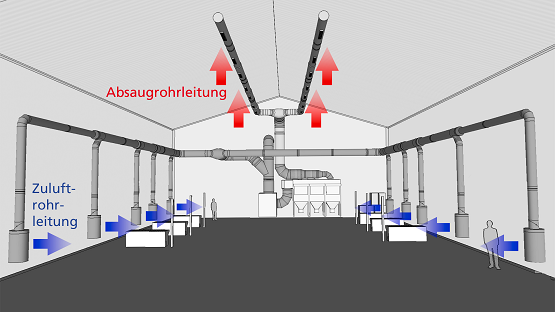 Minimise pollutants & increase energy-efficiency
Using a holistic hall ventilation system is unavoidable in many applications in order to protect the legal provisions and to protect employees. Depending on the application, this can be installed in addition to existing extraction equipments or as a central extraction unit.
This helps you to minimise pollution and provide optimum climactic conditions in production for your employees. Configuring your hall ventilation system in an energy-efficient way also noticeably reduces your energy and heat costs.
Industry-specific
The right solution for every industry
ESTA offers tailor-made extraction systems for almost all industries and areas of application. The focus is on the following key industries:
| Industry | Work area |
| --- | --- |
| Metalworking | welding, grinding, turning, milling, laser-, torch- and plasma cutting, powder-finishing, blasting, machining |
| Solar- and wind energy | casting, grinding, deburring, polishing, sawing, drilling |
| Recycling | crushing, shredding, separating, filtering, sorting, pressing, cleaning |
| Vehicle construction | grinding, welding, glueing, casting, painting, pressing |
| Food and tobacco | pneumatic conveyance, mixing, filtering, emptying and refilling, metering, cleaning |
Customer feedback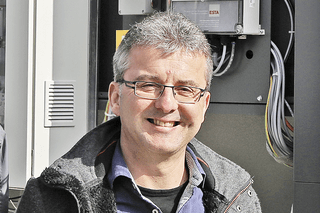 "Competence, reliability and professional project management have been a feature of our partnership. Our Bessenbach location has a number of different extraction systems which are all tailor-made to the particular application concerned. The basis for this is the modular ESTA machine principle."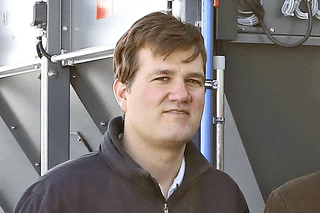 "We take our duty of care towards our employees very seriously. With our new extraction system, it is our very conscious aim to undersell the legal requirements."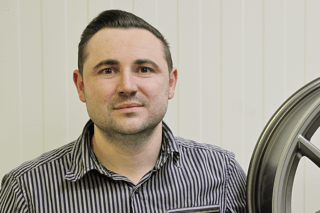 "A contact form completed on the ESTA website got things going. Two days later, a sales representative and an engineer came to our company. After a precise look at process-specific matters, ESTA staff were able to offer us some initial proposed solutions. The extensive know-how of ESTA employees and the speed with which they worked through or request have convinced us."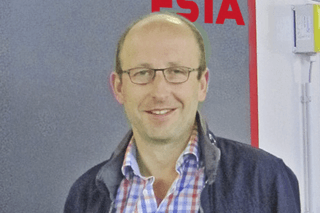 "In our production facility, we have equipped a number of work processes with ESTA extraction technology. From industrial extractors to mini dust collectors to large dust removal systems - all devices and plants have been in use for many years and work perfectly. The large range of products including accessories and spare parts and decades of experience in all issues to do with extraction make ESTA an indispensable partner in this area as far as we are concerned."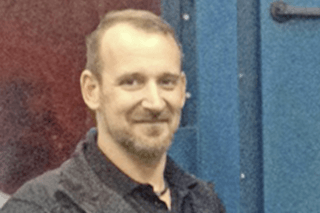 "ESTA coordinated the planning and arrangement our our extraction system in a very detailed and precise manner. It was important for us that a single contact person accompanied us for the whole duration of the project. ESTA employees worked through everything quickly and effectively from consultancy services to assembly. Process integration was also done to our complete satisfaction."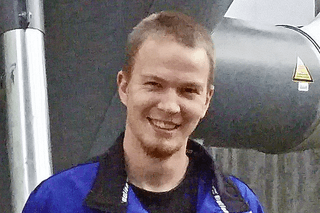 "I have only had good experience with the ESTA Service team. A call is usually enough and employees were able to provide me with some basic tips and instructions over the phone. Service employees regularly come to our company to maintain the machines. In this way we assure the long-term operation of the system."
"We have been using ESTA extraction systems for many years at our plants. These systems run in multi-shift mode and reliably extract fume gases from our welding systems. The extraction systems must always be adapted to the production line due to the processes involved. This was easy to do and was always done quickly."
ESTA ATEX range
The risk of fire and explosion is present in all industrial systems where combustible dusts arise.
WE ARE HAPPY TO PROVIDE A PERSONAL CONSULTATION
We can adapt our exhaust installations to your needs. Tailor-made, modular and individual. Ask us!