KNOWLEDGE EXTRACTION SYSTEMS
When do I need a central extraction system? When do I need a mobile or stationary dust extractor? What are the respective advantages and disadvantages? What exactly is dust and what are the dangers of using cooling lubricants?
We answer these questions and more here!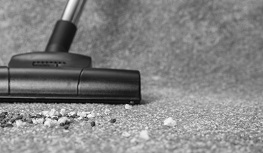 FREQUENTLY ASKED QUESTIONS (FAQ)

We give you answers: What does IFA W2 / W3 or ATEX mean? Which directives apply to certain types of dust?
Welding fume - How harmful is it?

What exactly is welding fume? What are the health risks? Are certain regulations and protective measures to be observed when working with welding fumes?
Hazardous substances


Hazardous substances - interesting facts for metalworking, surface treatment and plastics processing.
WE ARE HAPPY TO PROVIDE A PERSONAL CONSULTATION
We can adapt our exhaust installations to your needs. Tailor-made, modular and individual. Ask us!