HOW DOES MAINTENANCE OF EXTRACTION SYSTEMS ENSURE FAIL SAFETY / OPERATIONAL SAFETY?
PRODUCTION DOWNTIME - This scenario is an absolutely nightmarish thought for any company.
In order to prevent this condition, concepts such as fail safety and operational safety should be looked at in greater detail. These safeguards minimise the risk for companies of defaulting due to the failure of equipment relevant to production.
In some companies, the extraction system is relevant to production. If, for example, dusts that are harmful to health arise during the processing sequence and can no longer be filtered through the extraction system or routed outside, they may quickly exceed the legally prescribed occupational exposure limit values. As a result, employees may not be able to continue working. Thus, a defective extraction system can also lead to a production stoppage - although it is only indirectly involved in the process. The operational safety of extraction systems is therefore something that every company should focus on.

MAINTENANCE SERVICE FOR EXTRACTION SYSTEMS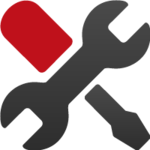 There are many options in the after-sales area to prevent this risk. By its maintenance service, ESTA offers the ultimate prophylactic measure for the operational safety and fail safety of extraction systems.
Also, precisely when extraction systems fulfil their purpose and run perfectly, it is of the utmost priority to carry out air measurements of the volume flow and negative pressure at regular intervals - adjusted to the respective operating hours or the duration of use.
Below is a brief overview of the benefits to companies if extraction systems are regularly maintained by the ESTA service technician:
Maximum service life of the extraction system
Compliance with guidelines and regulations
Lower repair costs through early detection of defects
Protecting the workforce from health and safety hazards
Avoidance of production downtimes
Greatest possible operational safety
Calculable maintenance costs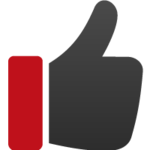 With these benefits, you can provide the highest level of precautions to protect your business from short-term production stoppages, and ensure long term, problem-free operation of your extraction system, thus guaranteeing operational safety for the company.
We are happy to carry out maintenance work that requires a short-term shutdown during break times or outside normal working hours. For companies that work in two or three shifts, we also carry out such maintenance work at weekends if requested by the customer.
This ensures that no disruptions due to maintenance work occur during ongoing operations and that your extraction systems always comply with the current functional standard.
Further information on operational safety and maintenance can be found on our maintenance page.
WE ARE HAPPY TO PROVIDE A PERSONAL CONSULTATION
We can adapt our exhaust installations to your needs. Tailor-made, modular and individual. Ask us!