SRF K
MOBILE ALWAYS-ON DEVICE FOR HIGH SMOKE VOLUMES
Mobile welding fume filters for flexible uses.
In the SRF K series, welding or soldering fumes are filtered with a filtration efficiency of 99.9 % before the air is fed back into the work room. The high air volume flow rate even makes it possible to extract large smoke clouds. The cleanable long life filter cartridges guarantee low operating costs over the long-term. The SRF K-15 is a more powerful variant and is particularly effective against large smoke build-ups or when extracting from two work stations at the same time
Application SRF K series
Extraction when welding all metals

Normal- and uninterrupted operation

Optional: Soldering fume extraction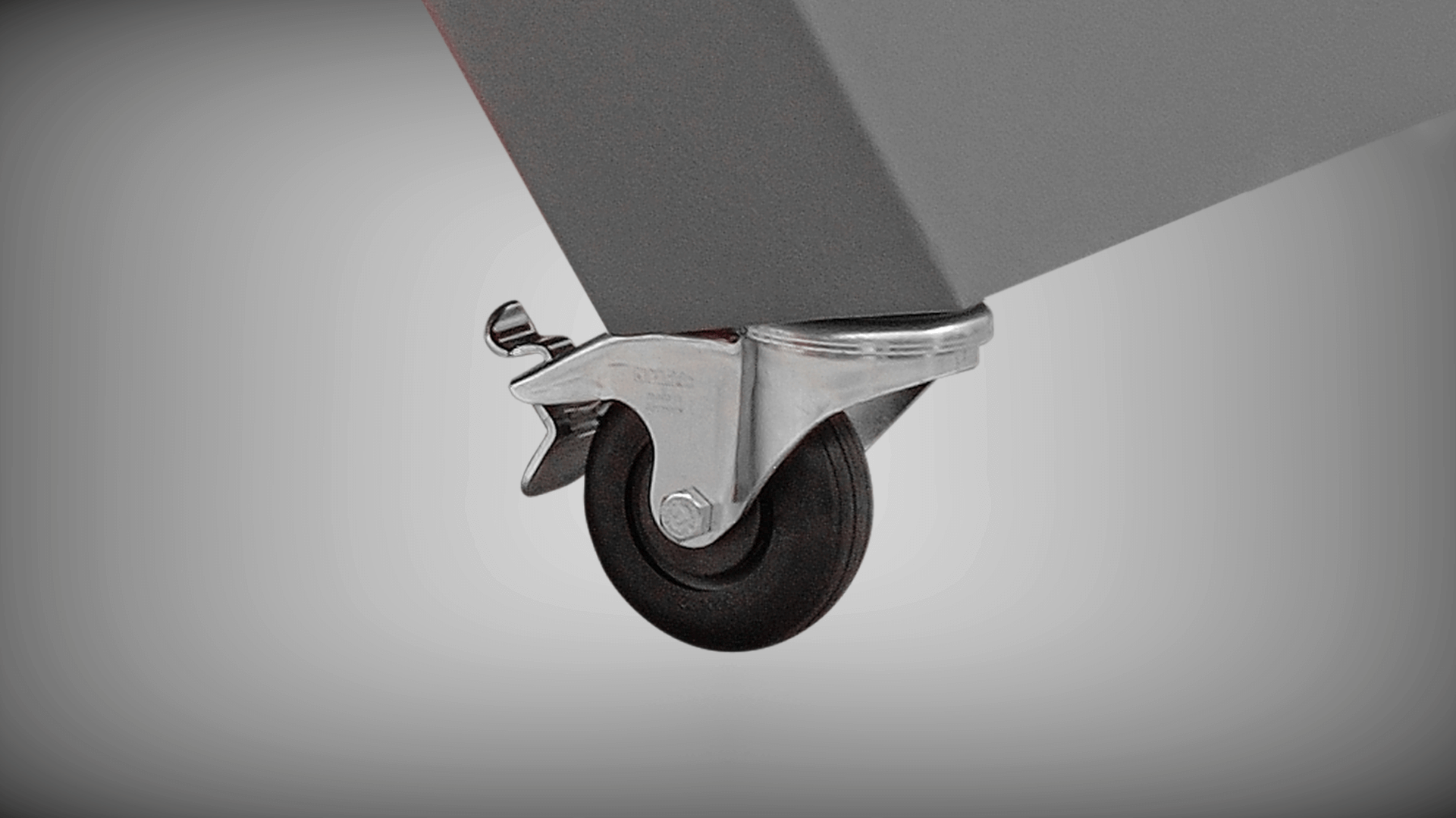 Mobile set-up
Easy and flexible to use makes it ideal for frequently-changing use locations.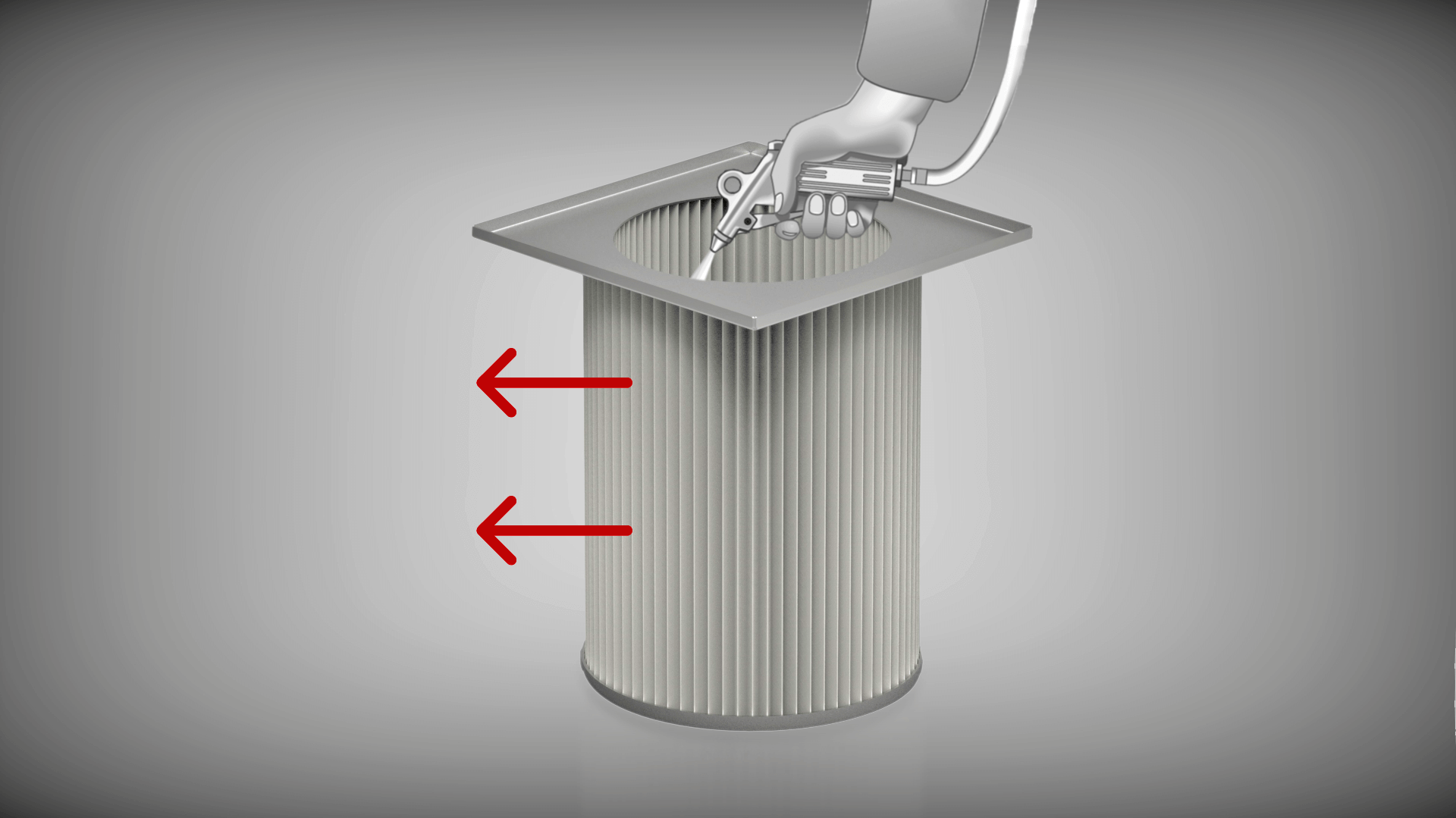 Manual standard filter cleaning
The cartridge filters can be blown through effectively from the inside out manually thanks to a compressed air pistol.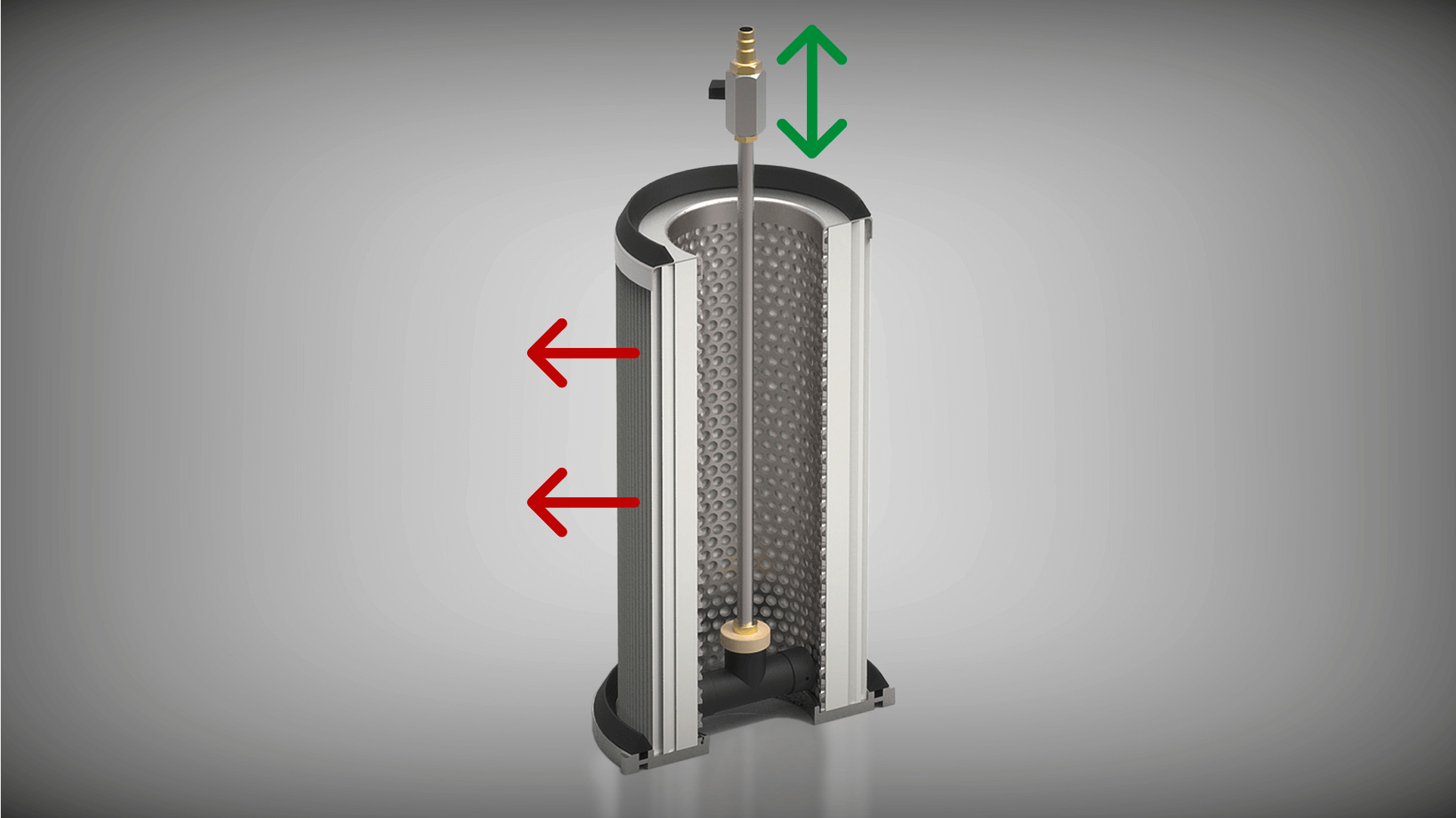 Manual rotation filter cleaning
Thanks to a manually-loaded rotation nozzle connection to the compressed air tank, the filter fins are blown through evenly.
Powerful fume capture

For mobile use, ideal for uninterrupted operation

Small space requirement due to compact design

Low operating costs thanks to cleanable long life filter cartridges

Simple dust disposal
Cleanable long life filter cartridge (dust class M)

Filter cleaning with compressed air pistol (manual) or fully-automatic

Dust-free disposal of filtered smoke particles
SRF
K-10
K-15
Max. air volume flow
m³/h
950
1,600
Intake diameter
mm
140
2 x 140
Max. negative pressure
Pa
2,800
2,800
Drive values
V/kW
230/1.3
400/2.2
Filter surface
m²
10
15
Dimensions (L/B/H)
mm
946 x 761 x 1.361
946 x 761 x 1,361
Weight
kg
69
74
Sound emission
dB(A)
72
77
| SRF | K-10 | K-15 |
| --- | --- | --- |
| Standard design | 55203 | 55212 |
| Standard design with IFA "W3" | 55235 | 55229 |
| Manual rotation cleaning | 70268130 | 70269130 |
| Automatic cleaning | 70268115 | 70269114 |
| Automatic cleaning, IFA-tested | 70272115 | 70273114 |
WE ARE HAPPY TO PROVIDE A PERSONAL CONSULTATION
We can adapt our exhaust installations to your needs. Tailor-made, modular and individual. Ask us!