room air purifier VirBox
Filters up to 99.995 % of all viruses and bacteria from the air.
VirBox air purifier - developed by experts
ESTA has been a manufacturer of extraction and filter technology for almost 50 years and is now using its know-how across industries for the filtration and separation of viruses such as the corona virus.
With HEPA 14-filter for 99.995 % removal of viruses and bacteria
Filter tested in accordance with DIN EN 1822
Optionally with UV-C lamps that render viruses and bacteria harmless on the filter cassette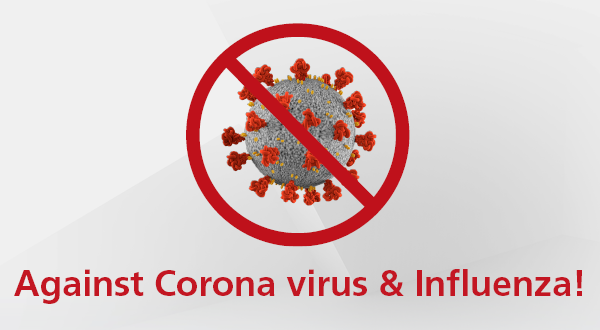 Compact and mobile: fits through any room door
Quiet continuous operation with highly efficient EC fan technology
Surfaces with individual design options
Disinfection dispensers can be attached
Clean and safe air from 7.50 euros per day *
VirBox air purifier ensures significantly reduced aerosol concentrations in indoor areas
Perforated tube on the top of the device sucks in air at the exact height at which aerosols are emitted by humans
Air volume flow of up to 1,800 m³ / h guaranteed
Recommended air exchange rate of 4 to 6 times per hour can be implemented (depending on local conditions)
Recirculation mode enables air to be exchanged regardless of the weather
Pleasant and comfortable atmosphere indoors; no excessive heating costs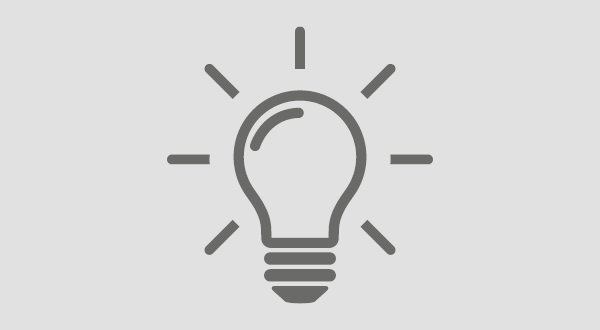 Continuous ventilation in winter ?
For many retailers, restaurateurs and industrial companies, permanent ventilation is hardly a practicable long-term solution: many have no way of opening windows and doors and allowing the air to circulate in this way.
In addition, constant ventilation in the cold season of the year does not contribute to a feeling of well-being if guests, customers and employees are not to feel cold and energy costs are not to explode.
The VirBox recirculation filter system from ESTA enables air to be exchanged regardless of the weather and effectively complements the existing hygienic measures.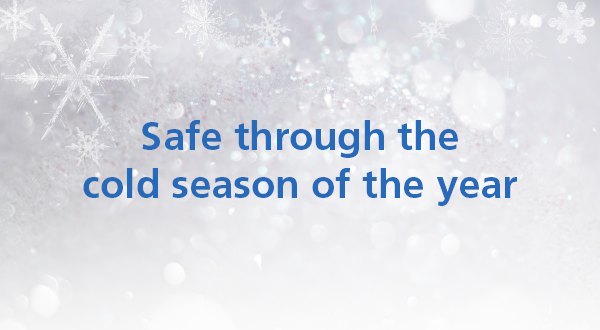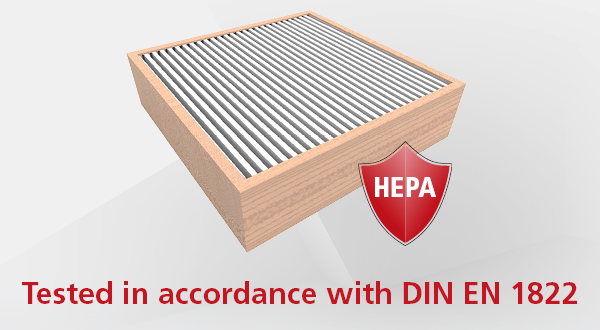 Class H14 filter cassette - also suitable for filtering viruses and bacteria (degree of separation: 99.995%)
Reduction of the viral load in closed and poorly ventilated rooms
Efficient ambient air collection
Optionally with UV-C lamps, which render viruses and bacteria harmless on the filter cassette
Easy filter change
Mobile use and suitable for continuous operation
Compact and handy design
Quiet and energy-saving operation thanks to EC technology
Operating hours counter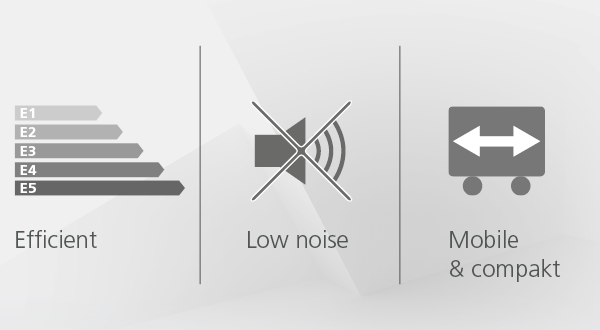 Areas of application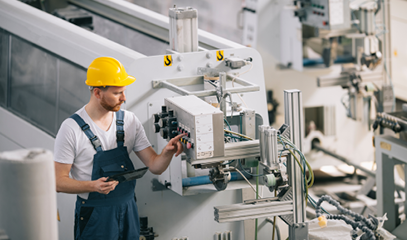 Industry & craft
Metal industry
Mechanical engineering and plant construction
Pharmaceutical and chemical companies
Carpentry and joinery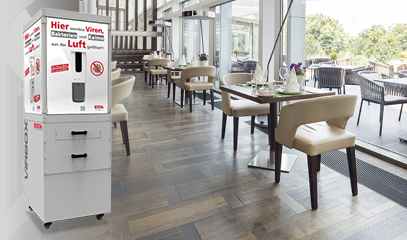 Gastronomy & hotel business
Restaurants, bars, cafes
Hotels and guesthouses
Clubs and discotheques
Canteens and cafeterias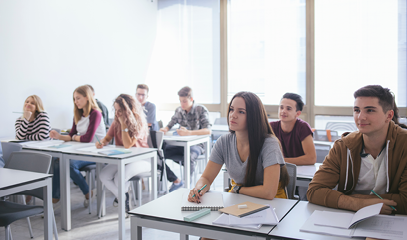 Public facilities
Offices and conference rooms
Waiting areas, lounges and break rooms
Schools and kindergartens
Offices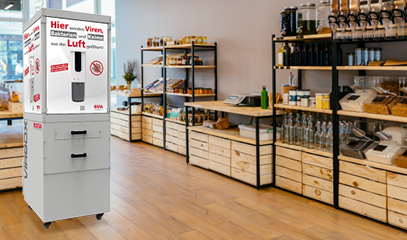 Trade
Supermarkets
Bakeries, butchers' shops
Fashion stores
Petrol stations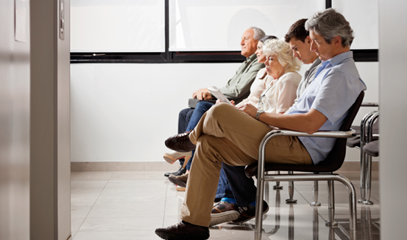 Healthcare
Hospitals
Pharmacies
Medical practices
Treatment centres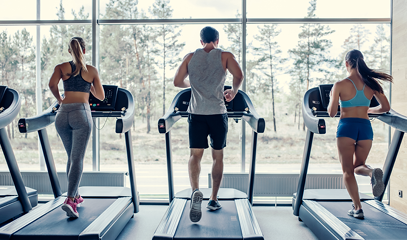 Sport and Lifestyle
Gyms
Stadiums
Swimming pools and saunas
Hairdressing salons and beauty salons
Room ventilation concept
virus concentration without room air purifier
virus concentration with room air purifier
With the use of a VirBox, the aerosols can be captured and filtered much closer to the point of origin. This is ensured by the perforated tube mounted on the top of the device, which sucks in aerosols at exactly the height at which people expel them.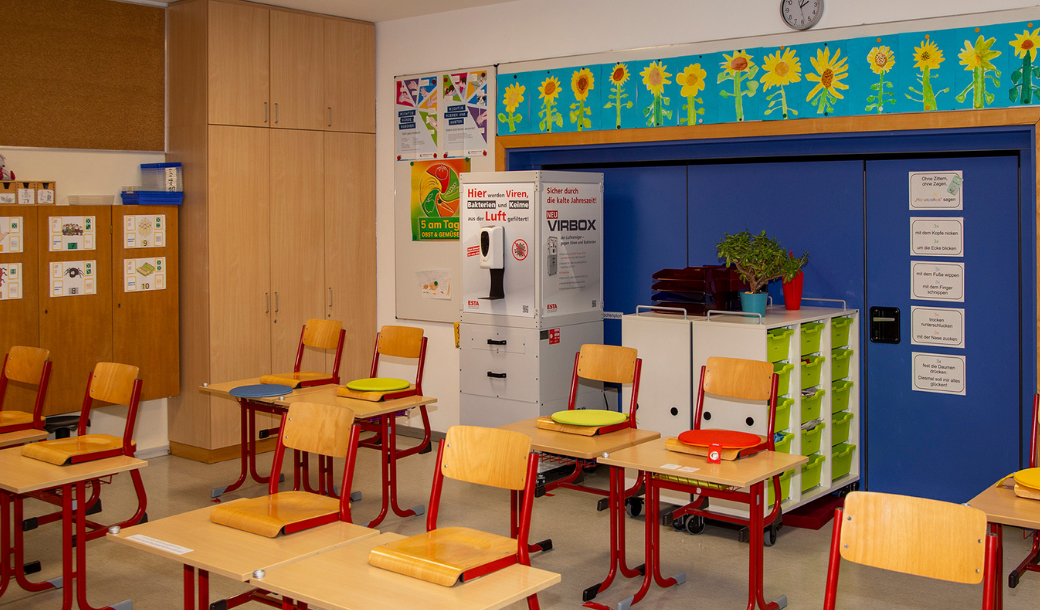 VirBox air purifier in a class room.
At the customer days of Adolf Würth GmbH & Co. KG, the VirBox ensured greater safety for visitors.
There are three VirBox room air purifiers at furniture store Möbel Inhofer's Christmas market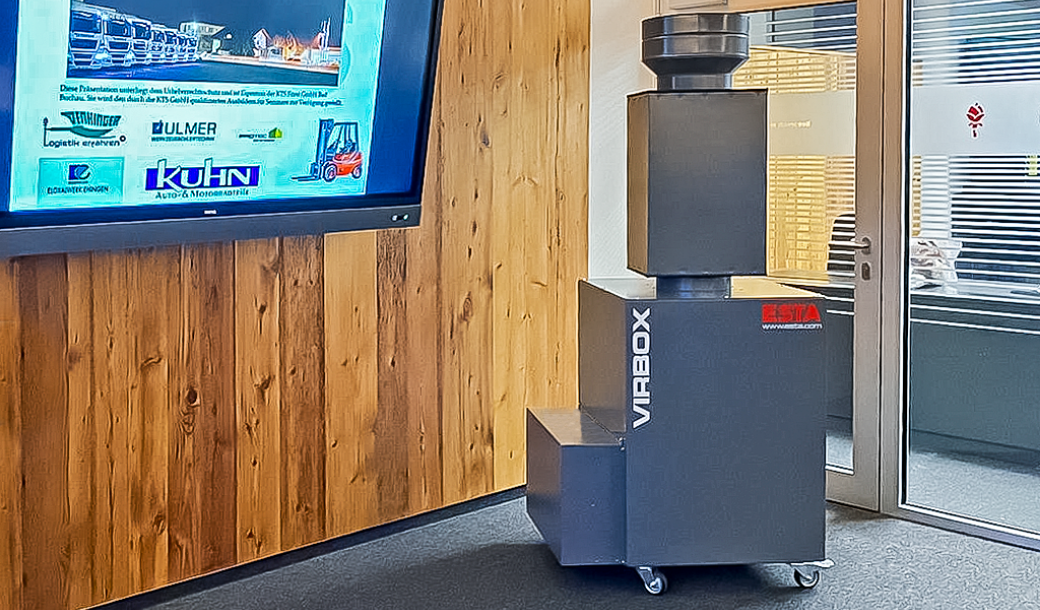 VirBox air purifier in a conference room of Denkinger Internationale Spedition GmbH
There is a VirBox room air purifier in the workshop of Donau-Iller Werkstätten gemeinnützige GmbH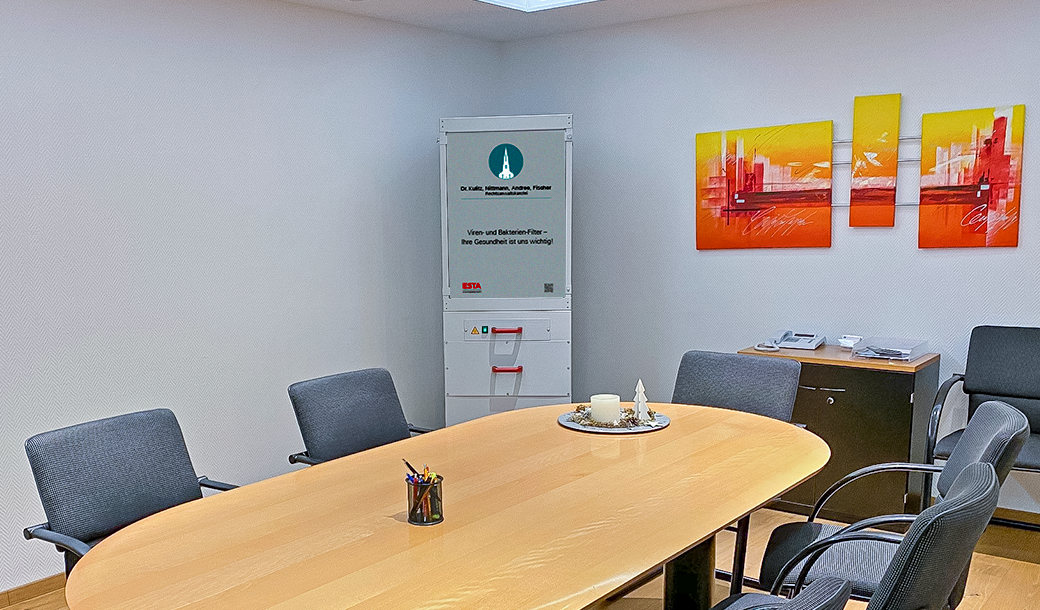 VirBox room air purifier in a law office.
2 air purifiers in a meeting room of the bank "Volksbank Ulm-Biberach"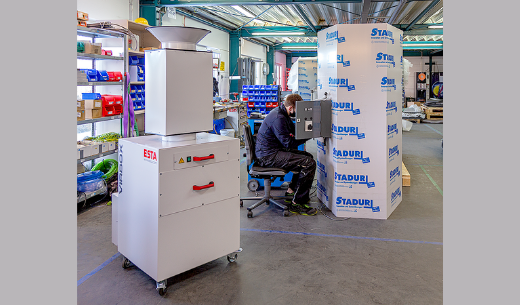 Air purifier VirBox at a mounting place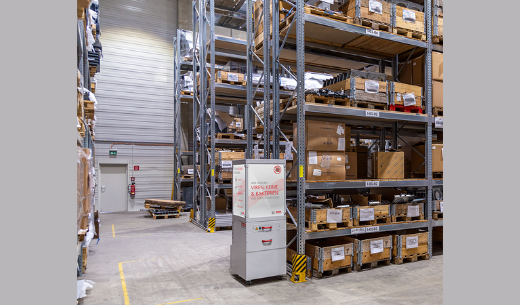 Mobile air purifier VirBox in a warehouse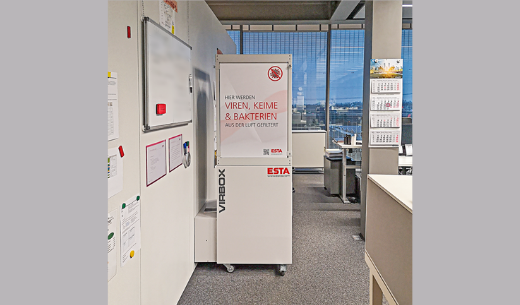 Air purifier VirBox in an open plan office
ESTA EXTRACTION TECHNOLOGY - YOUR SPECIALIST FOR CLEAN AIR
HIGHEST QUALITY
Our extraction devices and systems are manufactured and tested in accordance with strict quality criteria at the company's headquarters in Senden, Bavaria (TÜV, IFA, etc.).
HEALTH
Human health is our top priority. With our extraction systems, we free the air from harmful emissions and thus ensure greater safety in everyday life.
NEARLY 50 YEARS OF EXPERTISE
With nearly 50 years of experience and more than 125,000 installations and extraction systems worldwide, ESTA is your competent partner for clean air in the workplace.
Additional VirBox packages
Various additional packages are available for the VirBox, which you can combine individually, so that the air purifier can be optimally adapted to your requirements.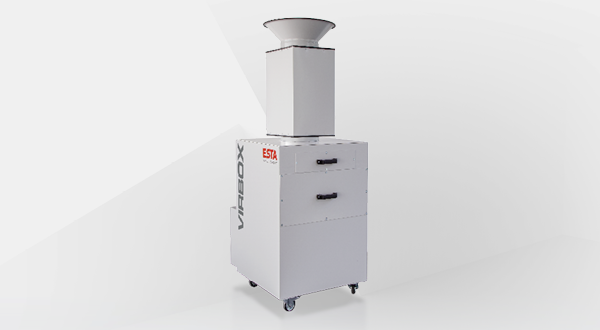 Sound insulation package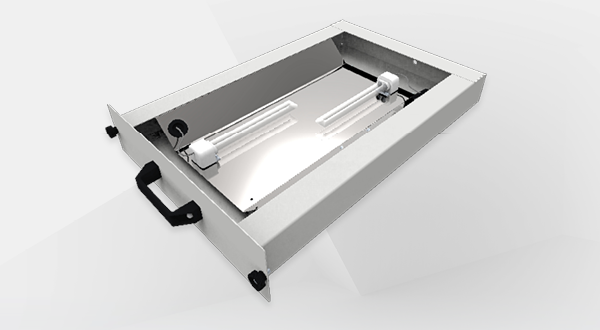 UV-C PACKAGE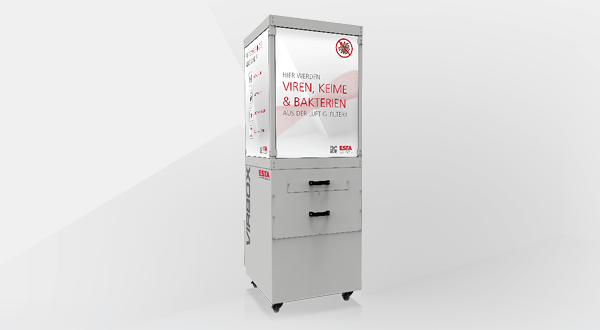 Marketing design package
The optional additional sound insulation package includes a splitter silencer. This is installed on the top of the VirBox and reduces the operating noise of the room air cleaner to a pleasant 30 db (A) to 53 dB (A).
With integrated UV-C lamps, the separated viruses on the VirBox's HEPA filter cassette are reduced and rendered harmless.
Thanks to its multi-functional design, the VirBox can be fitted with whiteboards or custom-printed advertising boards and can thus always be designed to suit the application. It is also possible to attach a disinfectant dispenser.
Available online
The VirBox air purifier and the additional packages
Schalldämm-Paket,
UV-C-Paket und
Marketing Design-Paket
are also available from our online shop.
VirBox
Max. airflow volume
m³/h
1,800
Connection diameter
mm
140
Connection voltage
V
230
Drive power
kW
0.51
Filter area
m²
14.6
Number of filter elements
units
1 (HEPA 14)
Dimensions (L/W/H)
mm
692 x 660 x 959* / 692 x 660 x 1,973**
Weight
kg
approx. 100
Sound pressure level
dB(A)
30.0 - 53.0***
* without tube
** with tube
*** with an optional soundproofing package
| VirBox | Order No. |
| --- | --- |
| VirBox | 55505 |
WE ARE HAPPY TO PROVIDE A PERSONAL CONSULTATION
We can adapt our exhaust installations to your needs. Tailor-made, modular and individual. Ask us!