DUSTOMAT 16M
Mobile dust extractor for extraction of a range of dusts
Compact device specially for stoneworking.
The DUSTOMAT-16 M series has been designed for the extraction of a wide range of dust at mobile work stations. Point-based capture of dusts, such as stone-, graphite-, or concrete dust, is done using an extraction arm. The cleanable long life filter cartridges guarantee long filter service lives and therefore low operating costs. Mobile dust extractors have the test certificate with dust class M for extracting harmful dusts.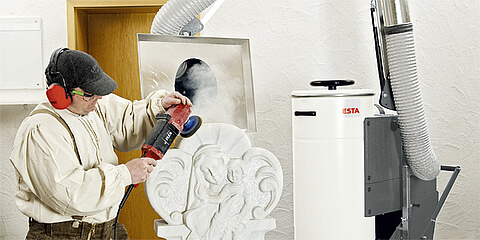 Mineral dust in the stone industry, e.g., stone-, graphite- and concrete dust
Versatile applications in additional industries, e.g. in the metal and plastic industry
Single-station extraction in machine- and manual work stations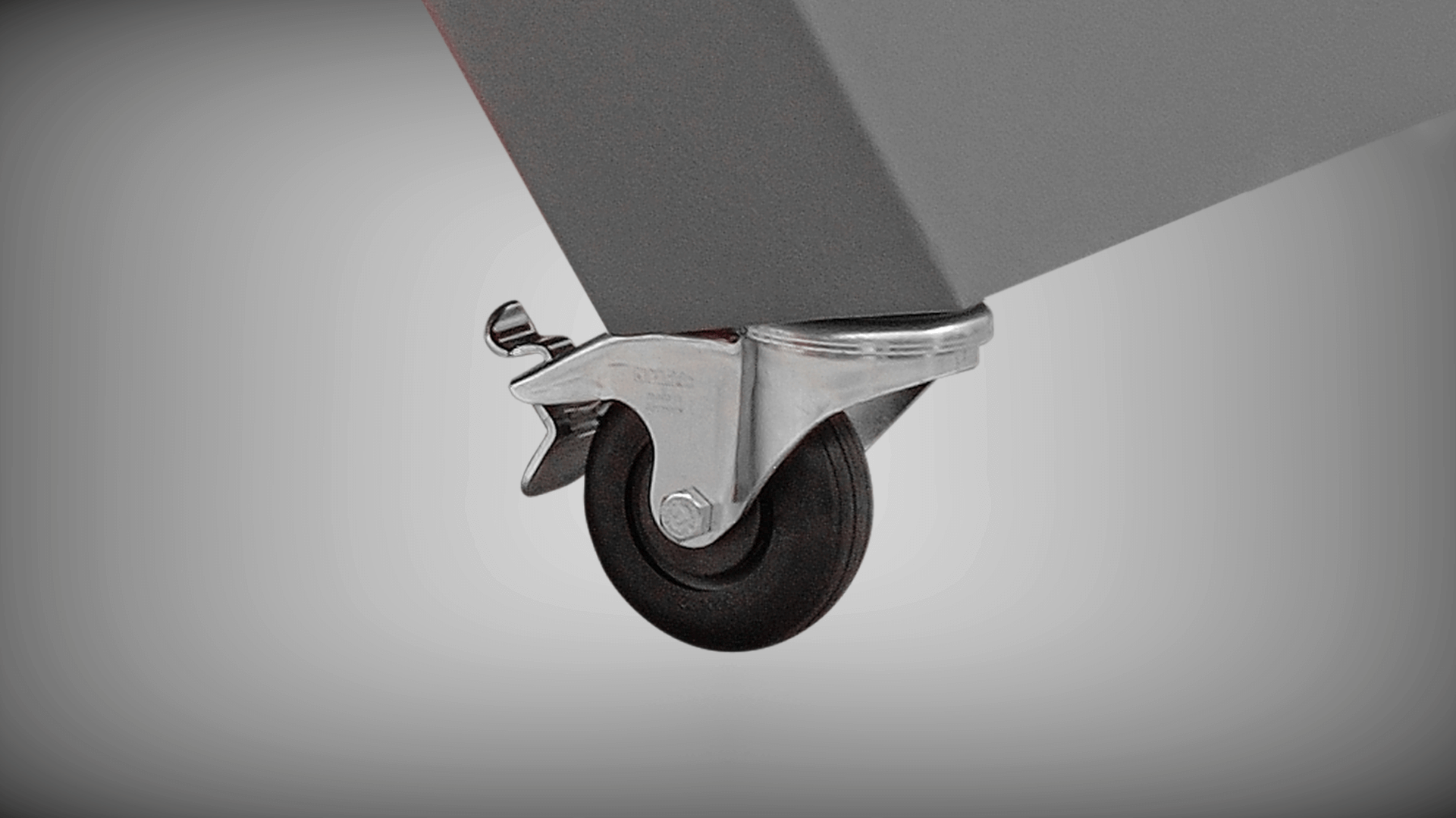 Mobile set-up
Easy and flexible to use makes it ideal for frequently-changing use locations.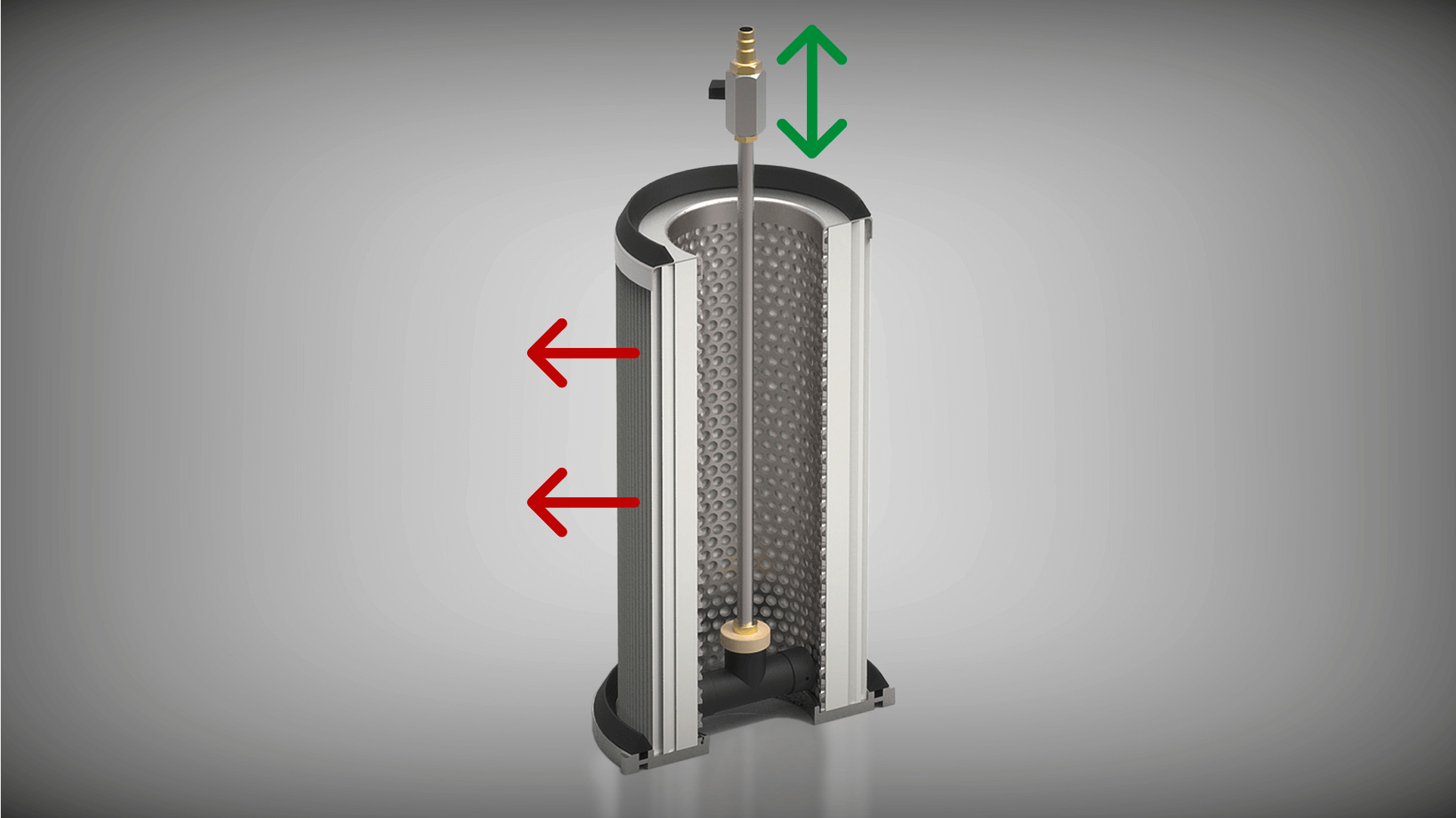 Manual rotation filter cleaning
Thanks to a manually-loaded rotation nozzle connection to the compressed air tank, the filter fins are blown through evenly.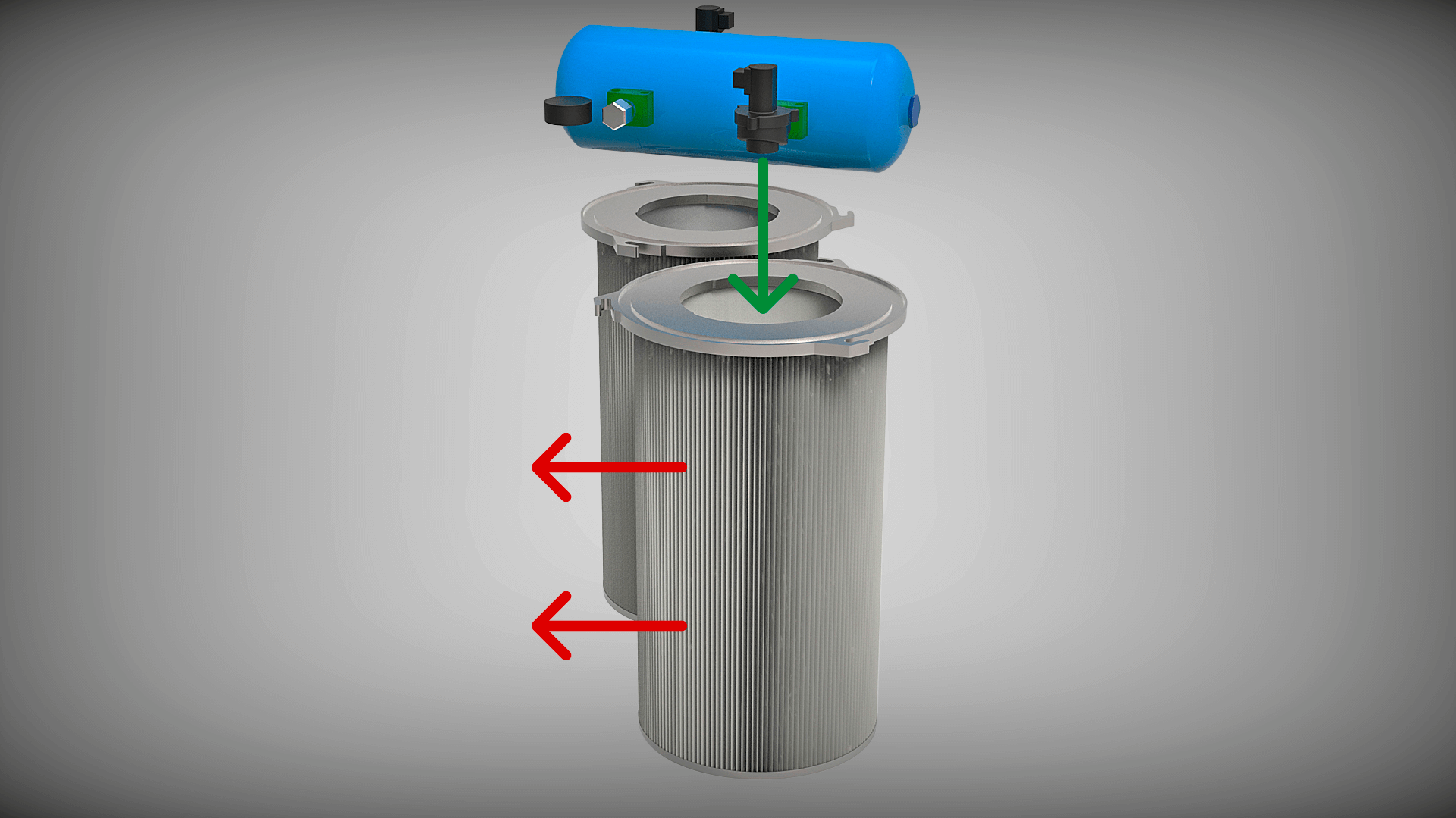 Jet-Pulse filter cleaning
The Jet-Pulse cleaning unit automatically cleans the filter cartridges individually automatically and during suction.
Low operating costs due to cleanable long life filter cartridges
Mobility in connection with high extraction performance
Light dust disposal by tilting filter housing
Suitable for almost all types of dust

DUSTOMAT
16M
Max. air volume flow
m³/h
1,140
Intake diameter
mm
125
Max. negative pressure
Pa
2,000
Intake voltage
V
400
Drive power
kW
1.3
Filter surface
m²
3
Dust collection sack
l
9.4
Dimensions (L/B/H)
mm
1,150 x 670 x 1,470
Weight
kg
110
Sound emission
dB(A)
77
| DUSTOMAT | 16M |
| --- | --- |
| Pneumatic cleaning system (230 V) | 09420* |
| Pneumatic cleaning system (400 V) | 09421* |
| Jet-Pulse filter cleaning (400 V) | 09422 |
* with test certificate M
WE ARE HAPPY TO PROVIDE A PERSONAL CONSULTATION
We can adapt our exhaust installations to your needs. Tailor-made, modular and individual. Ask us!