TK series
SMALL DUST EXTRACTOR FOR DIRECT EXTRACTION OF PROCESSING MACHINES FOR SPORADIC USE
Stationary dust extractors with fabric filter for applications with low volumes of dust.
TK series mini dust collectors have been designed for occasional use for single workstation extraction in mechanical workshops and metalworking firms. The cleaning of dusty air is ensured by using cleanable filters which draw back the air into the work area. Thanks to its low construction height, the dust extractors can be installed quickly and uncomplicated under tables or on shelves.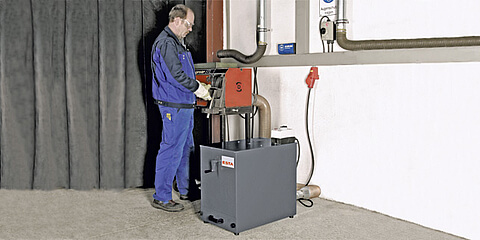 Application TK series
Single workstation extraction in industry and commerce

For direct extraction in grinding-, milling-, and deburring machines

For occasional use with low volumes of dust

Mechanical workshops

Metalworking firms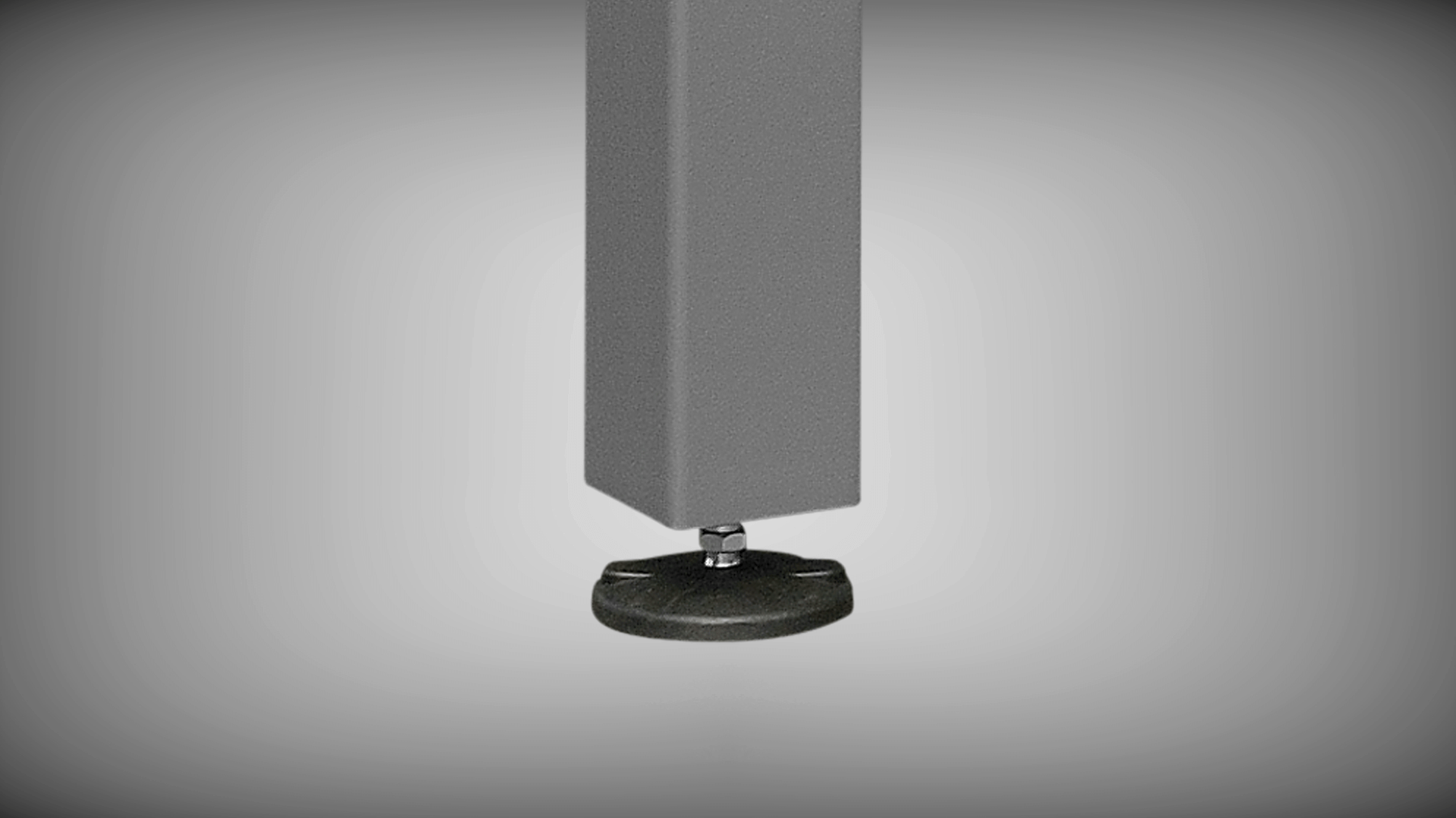 Stationary setup
Fixed extraction systems which can be connected next to processing machines.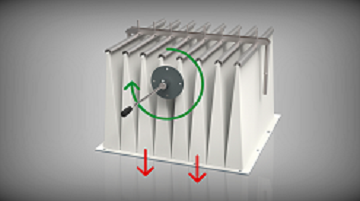 Manual bag filter cleaning
Pressing the hand lever puts the bag filter into vibration via a built-in eccentric screw and the dirt falls away.
Small space requirement due to compact design

Easy-to-use

Low operating costs due to cleanable bag filters

Low maintenance costs

Cleanable, long-lasting bag filters

Rugged dust collection drawer
Filter material for fine dust

Motor in A/C and third-phase A/C current(TK-4/ TK-6)

Portable frame

Noise dampener

Custom paint finish

As a filter unit without a motor

With side channel blower for specially high negative pressure (TK-2.2)
TK
4
6
2.2
Max. air volume flow
m³/h
300
450
300
Intake diameter
mm
60
80
60
Max. negative pressure
Pa
1,400
1,400
21,000
Intake voltage
V
400
400
400
Drive power
kW
0.55
0.55
2.2
Speed
rpm
2,800
2,800
2,800
Dimensions (L/B/H)
mm
400 x 400 x 590
400 x 400 x 590
830 x 460 x 655
Total depth
mm
600
600
900
Weight
kg
45
30
106
Sound emission
dB(A)
68
68
75
| TK | 4 | 6 | 2.2 |
| --- | --- | --- | --- |
| Standard design | 31041 | 31061 | 41033 |
WE ARE HAPPY TO PROVIDE A PERSONAL CONSULTATION
We can adapt our exhaust installations to your needs. Tailor-made, modular and individual. Ask us!
Related products TK series